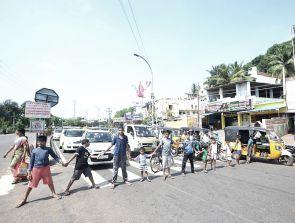 Seemandhra Congress leader and Lok Sabha MP Lagadapati Rajagopal on Tuesday moved Delhi high court seeking its direction to Speaker Meira Kumar to accept his resignation as member of the House, submitted two months ago.
Rajagopal told PTI that he had submitted his resignation to the Lok Sabha Speaker on August 2 in protest against the Centre's decision to bifurcate Andhra Pradesh and form a separate Telangana state.
"Even after expiry of 65 days and repeated requests, the Speaker has not acted on my resignation. I am compelled to continue as member of Lok Sabha, against my will," he said.
He appealed to the high court to direct the Speaker to act on his resignation.
Rajagopal, who represents Vijayawada Lok Sabha constituency, said in the petition that he tendered the resignation from the Lower House voluntarily and out of free will and this was informed to the Speaker.
Citing Lok Sabha Rules and provisions in the Constitution, he said the Speaker has no authority to not accept or act on the petition.
The Congress leader's move comes at a time when people of Seemandhra region have intensified their agitation against the Centre's decision to bifurcate Andhra Pradesh.
Mounting attack on the Centre, Rajagopal termed its decision as "unconstitutional" and "undemocratic," adding that it violates the federal principles and structure of the Constitution.
The Congress leader said he will move the Supreme Court soon challenging the decision to divide the state.
Image: Children join protests against forming a separate Telangana state
Photographs: SnapsIndia