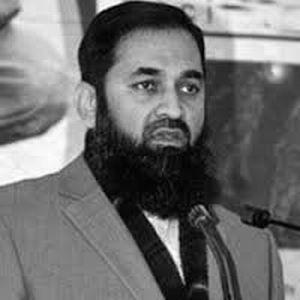 Pakistan on Thursday said Most Favoured Nation status cannot be granted to India at a time when there is tension on the borders.
Minister of State for Education Muhammad Balighur Rehman told the National Assembly or lower house of parliament that there had been significant progress since the two sides held talks on the MFN issue during 2011-12.
However, Rehman said it is not possible to grant MFN-status to India at a time when there is tension on the borders.
A decision on giving India the status will be made on the basis of mutual interests and the resumption of the composite dialogue process.
Rehman, speaking on behalf of the Minister of State for Privatisation, was quoted by state-run Radio Pakistan as saying that the government cannot take a stand alone in this regard.
Ties between the two countries soured after five Indian soldiers were killed by Pakistani troops along the Line of Control last month. Both sides have accused each other of violating the ceasefire on the LoC.
He informed the House that items under the negative list regime for trade with India had been reduced to 1,209 from over 2,000 items.
Pakistan missed a deadline to phase out the negative list regime and give India MFN-status on December 31 last year.
The new PLM-N government that came to power after the polls in May has indicated several times that granting MFN-status will take more time.
Meanwhile, Commerce Minister Khurram Dastgir Khan said a decision on opening the Khokhrapar-Monabao route for trade was taken by the Commerce Ministers of Pakistan and India during their meeting in February last year.
A joint working group on this issue has now been constituted and internal consultations are in progress. The first meeting of the group will be held after completing the internal consultations, he said.