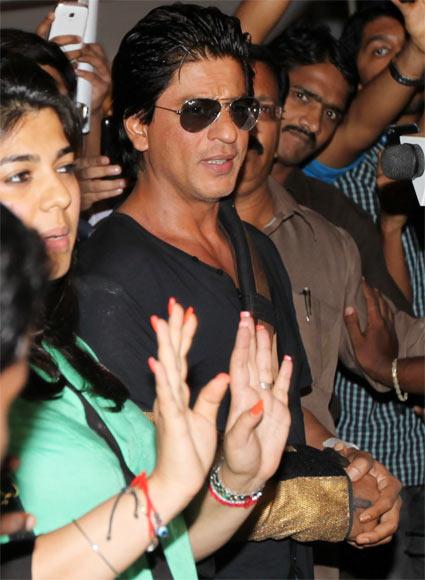 After a successful shoulder surgery at Mumbai's Lilavati hospital earlier this week, Shah Rukh Khan returned to Twitter after four months.
'Healing doesn't mean the damage never existed. It means the damage no longer controls your life,' the superstar tweeted.
Khan had injured himself on the sets of his latest film, Chennai Express, while performing an action stunt, where he had refused to use a body double.
Quite a few friends and colleagues visited him at the hospital like Karan Johar, Preity Zinta, Deepika Padukone, Jay Mehta and Chunky Pandey.
In the picture: Shah Rukh Khan exits Lilavati hospital. Photograph: Pradeep Bandekar