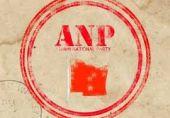 A leader of the secular Awami National Party was killed and another injured in two roadside bomb attacks in Pakistan's restive northwest on Sunday, the latest in a string of strikes by the Taliban against the party's workers ahead of the May 11 polls.
ANP leader Mukarram Shah died when his pick-up vehicle was targeted with a roadside bomb in the erstwhile Taliban stronghold of Swat this afternoon.
The bomb was triggered by remote control as Shah was driving from Manglor to Banjot in SwatValley, located about 160 km from Islamabad.
Shah, who was also a member of a local 'aman lashkar' or anti-Taliban militia, was killed instantly, state-run Radio Pakistan reported.
In the second incident, ANP leader Syed Masoom Shah and three others were injured when their motorcade was targeted with a roadside bomb in Charsadda district of Khyber Pakhtunkhwa province.
Shah is a candidate for upcoming polls to the provincial assembly.
Witnesses said the explosive device was hidden in a pile of garbage. Police and local residents took the injured persons to a nearby hospital.
Shah was returning from an election rally at the time of the attack.
Shah was injured in an attack on an ANP rally before the last general election in 2008.
The banned Tehrik-e-Taliban Pakistan claimed responsibility for the attacks on both ANP leaders.
Taliban spokesman Ihsanullah Ihsan told reporters in the northwest that the ANP leaders were attacked because of the "secular views" of their party.
In yet another incident, a bomb disposal squad averted a possible terrorist attack by defusing a bomb planted in the house of Pakistan Peoples Party leader Muhmmad Naeem Khan at Swabi in Khyber-Pakhtunkhwa.
Khan is the candidate for upcoming parliamentary elections.