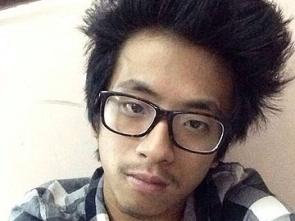 The Delhi government on Friday ordered a magisterial inquiry into the death of Nido Tania, son of a Congress leader from Arunachal Pradesh, who was allegedly beaten up by some shopkeepers in Lajpat Nagar area of South Delhi on Wednesday.
Tania, son of Congress Member of Legislative Assembly and Parliamentary Secretary in Health and Family Welfare Department Nido Pavitra, had died on Thursday.
He was allegedly beaten up by some shopkeepers in Lajpat Nagar following an altercation sparked by their taunts about his hairstyle.
Condemning the incident, Chief Minister Arvind Kejriwal on Friday recommended to Lieutenant Governor Najeeb Jung that he should order a magisterial inquiry into how college student Tanian died.
Government sources said the Lieutenant Governor's office has approved the inquiry.
"The government has adopted a zero tolerance policy towards such unacceptable behaviour since people from all parts of the country and those belonging to other countries, residing in Delhi, are its pride. There is no place for elements trying to spread hatred against people belonging to any particular part of the country," said Kejriwal.
A government official said that the death was not only tragic but it raised serious questions on the alleged beating.
"The loss of an innocent life raises serious questions about the functioning of law enforcement agencies and it needs to be probed how the alleged beating of this student reportedly took place in full public view," added the official.
Tania's relatives alleged that he had an altercation with some shopkeepers in Lajpat Nagar on Wednesday after they made fun of his hairstyle, following which they allegedly thrashed him.
They only stopped when some locals intervened in the matter, after which Tania came back home. However, his condition suddenly deteriorated on Thursday and he died under suspicious circumstances, his relatives claimed.