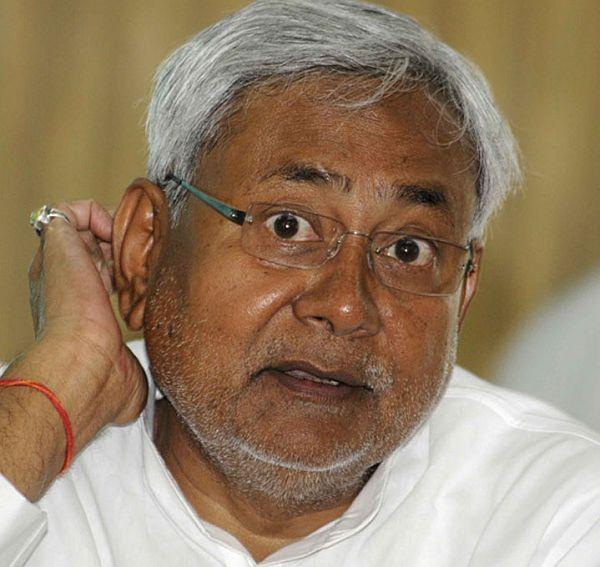 Pushing efforts to firm up a Third Front, top leaders of the Janata Dal-United, Left and the Janata Dal-Secular met in New Delhi on Monday and decided to convene a meeting of 11 parties after the end of the current Parliament session to give concrete shape to a non-Congress and non-BJP alternative.
JD-U leader and Bihar Chief Minister Nitish Kumar, Communist Party of India-Marxist General Secretary Prakash Karat, CPI leader A B Bardhan, Bloc General Secretary Debabrata Biswas and JD-S leader H D Deve Gowda met at the latter's residence over an informal breakfast to devise the strategy ahead of the Lok Sabha polls.
The meeting came five days after 11 the non-BJP and non-Congress parties met in New Delhi to forge a common strategy in Parliament, which was seen as a prelude to formation of a third alternative.
Deve Gowda told reporters that it was decided that all the 11 parties would meet after the Parliament session in Delhi to formulate other programmes.
Karat said the leaders discussed ways to take forward the Third Front formation.
"We just discussed about how to take this forward. Since Nitish Kumar is in Delhi we got the opportunity to discuss directly with him. We are working out about how to take it forward," he said.
"It was an informal meeting of non-BJP and non-Congress parties," Nitish Kumar told reporters after the meeting.
Sources said that the parties could jointly hold one or two public rallies to send out a message of unity of a non-Congress, non-BJP force in the next general elections. Plans will concretise only after the meeting of leaders of the 11 parties after the session, they said.
CPI-M leader Sitaram Yechury described the likely alliance as a "First Front" and said the aim is to formulate policies, which would bring relief on the economic front and protect people from communal forces.
Asked any rally has been planned by them in Bangalore, Karat said, "It would be discussed." "It was agreed that leaders of 11 such parties, who had come together on February 5 to forge a common strategy in Parliament, would hold a meeting in Delhi and decide the future course of action," JD-S Secretary General Danish Ali, who attended the meeting, told PTI.
Yechury said any Third Front alliance would only take shape after the Lok Sabha polls and not in the run up to it. "There is not going to be a (Third) Front prior to Lok Sabha elections... From 1977 till today, whenever there has been an alliance, it has been after the elections, whether it be NDA, or United Front," he said.
In indications of emergence of a Third Front in view of the Lok Sabha polls, 11 non-Congress, non-BJP parties had on February 5 formally joined hands as a block in Parliament to pitch for pro-people, anti-communal and federal agenda.
These parties are the four Left parties, Samajwadi Party, JD-U, All India Anna Dravida Munnetra Kazhagam, Asom Gana Parishad, Jharkhand Vikas Morcha, JD-S and the BJD.
The JD-U, which walked out of the NDA snapping its 17-year-old ties with the BJP, hopes to play a significant role in the formation of such a front, given the fact that the erstwhile Janta Dal had always been an axis force, whenever such a Third Force was formed in the country.

Image: Bihar CM Nitish Kumar