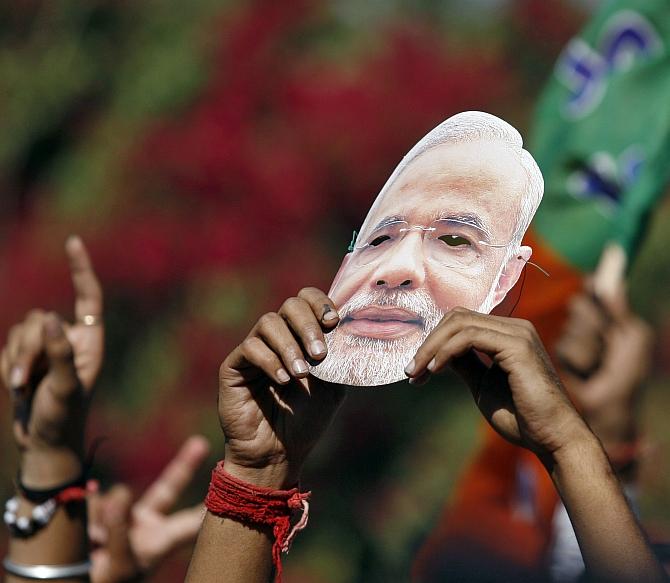 Expressing its desire to be part of an alliance to be formed by BJP in Tamil Nadu for the Lok Sabha polls, a new party 'Kongunadu Jananayaka Katchi' was launched in Coimbatore on Sunday to focus on and protect the rights of agriculturists and industries in the state's western region.
"Since all the committee members were keen to see Bharatiya Janata Party candidate Narendra Modi as the prime minister, the party would be part of an alliance to be formed by BJP which would emerge as an alternative to the All India Anna Dravida Munnetra Kazhagam and the Dravida Munnetra Kazhagam in the state," G K Nagaraj, founder-President of KJK, told media persons.
Nagaraj, who recently quit as general secretary from the 'Kongunadu Munnetra Kazhakam', was elected founder-president of KJK, along with 51 committee members, at the launch of the party on Sunday evening.
Other functionaries, including the general secretary, will be announced soon, he said.
"The main objective of the party is to preserve the cultural and traditional values of Tamil Nadu and bring all the population cutting across the barriers of caste, creed, religion and language, under one umbrella for peace and communal harmony," Nagaraj said.
The KJK has a 24-point agenda, with more thrust to protect and preserve natural resources, which were being looted, to protect the rights of agriculturists and industries, the mainstay of the region, he said.
It would also focus on problems being faced by farmers, industries and other sectors in Tamil Nadu, particularly 10 districts in the western region, which were being neglected in terms of development.