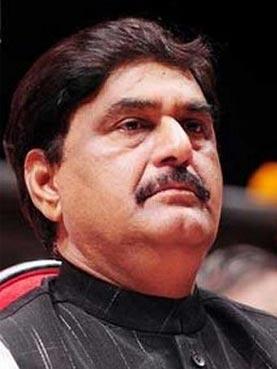 Hours after the Nationalist Congress Party rubbished rumours of making a pact with the Bharatiya Janata Party, the saffron party on Wednesday also ruled out the possibility of taking support from the Sharad Pawar-led outfit.
"There is no possibility of NCP joining the National Democratic Alliance. We will not feel their need," senior BJP leader Gopinath Munde said.
Commenting on their performance in Maharashtra, Munde said, "This time our alliance will win more than 35 seats in Maharashtra. We have got this report from our party workers," he claimed.
Complete Coverage: Elections 2014
Stressing that he would take on any responsibility entrusted to him by the next prime minister and by his party, if NDA formed the government, he said, "Ministry should not be sought, it is the right of the PM to allocate the berth. Our PM will take the decision on my role."
He added that he had asked his partymen to start preparations for the state polls slated later this year. "We will be fighting next elections under the Mahayuti banner. There will be a joint coordination committee meeting of our alliance partners in the state after the Lok Sabha results are declared," Munde said.
Taking a dig at the Congress-led Democratic Front government in the state, he alleged that as many as 182 files of builders were cleared for monetary returns. "The money was transferred to Delhi for election purposes," he alleged, adding, "The government should show us the list of the builders whose files were cleared and explain why it cleared them."