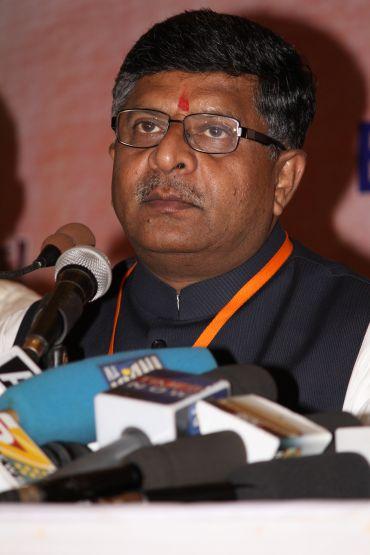 The government on Tuesday asserted that a bill to set up a commission on appointment of judges is aimed at having a "fair procedure" for appointing judges to higher courts and it has no intention to have any confrontation with the judiciary on the issue.
Moving the National Judicial Appointments Commission Bill, 2014, in Lok Sabha for passage, Law Minister Ravi Shankar Prasad said the government favours independence of judiciary but the "sanctity" and "supremacy" of Parliament is equally important as it reflects aspirations of the people.
He said he had held widest possible consultations on the issue, including with eminent jurists and political parties, before bringing the Constitution amendment bill and it was a "historic" occasion to amend the significant law.
The commission is proposed to be set up to have a "fair procedure" to appoint judges to higher judiciary while properly maintaining the "judicial dignity", he said.
"The government has no intention, whatsoever, of having any confrontation with the judiciary...As an article of faith, we respect the judiciary," said Prasad, who repeatedly invoked the architect of the Constitution B R Ambedkar while justifying the government's move to overturn the system where judges appoint judges. He even saluted Jawaharlal Nehru.
Describing Lok Sabha as "the biggest panchayat of India" which reflects "aspirations of India", he sought support of all parties, asking them to rise above political considerations and show their resolve.

Image: Law Minister Ravi Shankar Prasad