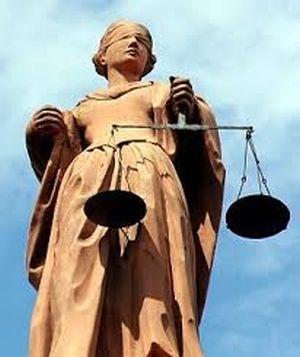 The proposed National Judicial Commission, which seeks to scrap the system where judges appoint judges, is a matter of "priority" for government and a Bill in this regard will be introduced after consideration, Law Minister Ravi Shankar Prasad said.
Speaking on a private members' Bill in Rajya Sabha, he said the government has a right to be consulted on the matter of appointment of judges.
"National Judicial Commission is a matter of priority for us. I propose to bring this legislation after consideration," Prasad said in an intervention to a debate on a private member's bill.
He, however, shared the concern of the House about judges indulging in the practice of giving legal opinions even after retirement. But, at the same time, he said that if the government puts a ban on the retired judges taking up arbitration work, the window of alternative arbitration mechanism would be lost.
Moving the Constitution Amendment Bill, 2012 (amendment of article 124), H K Dua (Nom) said Article 124 bars senior judges including former Chief Justices from taking such post-retirement jobs but this was being "ignored".
He said there was an instance where a former Chief Justice of India appeared for a private firm in a case in the US and this may have affected the impression about the Indian judiciary there.
Prasad said that while he shared the concern of Dua, there is, however, a larger issue which has to be taken into account as pendency of cases was too high in the country.
Dua later withdrew the bill.
At present, there are 2.68 crore cases pending in subordinate courts, the law minister said.
"Government's mission is to make India a hub of legal arbitration. If you have a complete ban on arbitration, you are impeding the process of alternative dispute resolution. That window will stop. In light of alternative arbitration mechanism, this has to continue," he said.
Prasad said he has written five letters to the Chief Justice of India to fill vacancies in high courts as well as the chief ministers to expedite criminal cases involving women and children, disabled and the elderly on fast track basis.