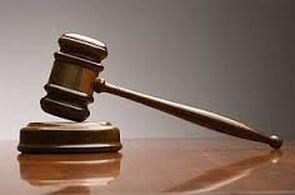 Pained at the pace of justice in our country, says Uma Kant Misra, who was acquitted in a case of embezzlement. Sharat Pradhan reports.
A Kanpur based postman, who was punished 29 years ago for alleged embezzlement of Rs 57 was given a clean chit by a Kanpur court last week.
Uma Kant Misra, who superannuated three years ago, has been acquitted of the charge, but far from bringing a smile on his face, the court order has left him bitter. The false charge had kept him suspended from service for 29 years, during which all he received was subsistence allowance.
During the course of his duty as a postman, Misra received Rs 697.60 towards distribution of money orders.
"I distributed Rs 300 and returned the remaining money to the post-master. But the post-master alleged that the money returned by me was short by Rs 57.60. He built a case of embezzlement against me and got me suspended on the prima facie charge," says Misra.
All of Misra's efforts to prove himself "not guilty" went in vain and his plea was not heard by the higher-ups. The case was handed over to the police, who made it a case of criminal breach of trust.
"With my very meagre resources I could do little to establish my innocence. Somehow I managed to approach the local court where it took me almost three decades to prove that the accusation of pocketing Rs 57.60 was false," he said.
"I must have visited the court at least 350 times over those three long decades," says Misra.
Asked if he was finally happy with his acquittal in the case, he said, "What happiness can this order bring to a man who could not provide education to his children, who has to beg before others for his daughter's marriage and who was only struggling all his life, not merely to feed his family but to prove to the world that he was framed in a false case."
"I am pained at the pace of justice in our country. I am sure if I had money, my case would not have lingered on for so long. You see how notorious and dreaded criminals manage to get relief because they can engage expensive lawyers, who can give all kinds of twists and turns to bail them out. If you are poor you are condemned to suffer," added Misra.