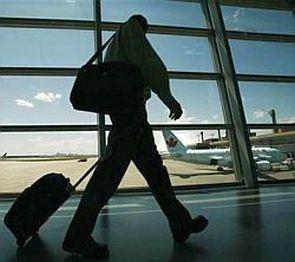 The National Investigation Agency will soon have in its custody key Indian Mujahideen operative Faizan Sultan accused of facilitating the travel and shelter of IM operatives from India to Dubai and then to Pakistan.
Sultan, 55, who hails from Azamgarh, and was part of the founding team of the Indian Mujahideen, was nabbed by the Dubai police based on inputs passed on to them by the Research and Analysis Wing. Sultan was arrested after an operation that lasted over 5 years.
While his role in arranging finances for terror activities is not clear as yet, investigating agencies are confident about his role as a facilitator.
Sultan has been with the Indian Mujahideen since its inception. He was part of the core team along with Amir Reza Khan, which set up the outfit.
After recruitment for the Indian Mujahideen takes place in India, they are sent to Dubai or Saudi Arabia. These operatives are received by Sultan or his men and are provided shelter until their travel documents are prepared. Once the documents are ready, they are sent to Pakistan for training. Sultan also received the operatives at Dubai on their way back from Pakistan and facilitated their travel to India.
Sultan's name cropped up during investigations into another IM operative Salman, who was arrested in connection with the Delhi serial blasts. Salman told investigators about Sultan's role in Dubai.
This is the second arrest made overseas in the past two weeks. Two weeks ago the Abu Dhabi police had picked up Abdul Siddibappa a resident of Bhatkal. Abdul was allegedly involved in transferring funds collected by other Indian Mujahideen operatives in the Gulf. He is said to have been a point man to collect funds and transfer it to the Indian Mujahideen operatives in different parts of India as and when there was a requirement.