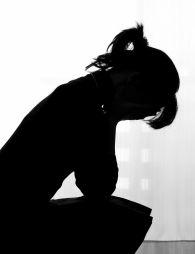 A law intern, who has alleged sexual harassment by a recently-retired Supreme Court judge, feels she is being looked at with "suspicious eye" when she appears before the apex court's three-member probe panel.
She also said the reason for delay in coming out with the sexual harassment allegation was that she feels Indian law is "not equipped enough to sensitively deal with crimes against women",
The website 'Legally India' which was the first to come out with her story, on Monday quoted her interview to the Wall Street Journal in which she said it took her time to come to terms with the fact that she had been assaulted.
"When I finally did, all that I wanted to do was to erase the memory from my conscience. This was a man I had admired, I looked up to him."Indeed, I pondered over the idea of legal recourse, but feared it would do more harm than good. First, my case would have dragged on for years. Second, defence lawyers would make me relive every violating moment in court -- something I wanted to bury at the time.
"Third, in cases of assaults, where there is no physical evidence, it's one's word against another's, really. There's no reason why a law graduate would have won over a judge with a spotless record. Even now, for instance, when I appear before the panel, I feel I'm being looked at with suspicious eye. I have to constantly justify that I'm not lying, I'm not making up this story. I feel humiliated," the website quoted her.
She also said it was ironic that she, being a lawyer, "does not think Indian law, or our legal system for that matter, is equipped enough to sensitively deal with crimes against women".
The law graduate, who first made public the allegation by writing her ordeal in a blog, said though she had not expected it to go viral, she was happy that it has caught national attention and triggered broader debates.
The intern said, "Now, more and more people are questioning why they should put up with harassment -- on the streets, in their homes, and at their workplaces. 'Why should we bear with this? We haven't done anything wrong,' they say...
"Women would fear they would be ostracised if they spoke out. What has changed now -- after months and months of debate over sex crimes -- is that women don't pity themselves anymore.
They feel there is a small group, a small segment of society that will stand by them. Of course, that number is still very small, but for those who have been at the receiving end, it means a great deal".
The intern added that she had told her family about the harassment five months after the incident in May 2013 and they were also not keen to file a formal complaint.
"When I told my grandmother I was assaulted, she couldn't understand why I was making a big deal out of it. In fact, she didn't even think it was wrong. 'We have all been harassed at some point or the other,' she (grandmother) would say.
"My mother, meanwhile, said what had happened was indeed wrong, but that I had to accept it and move on. 'You don't have any other option,' she (mother) would say," the intern said.
The young woman intern had accused the sitting judge, who retired recently, of having misbehaved with her in a hotel room last December when the nation was grappling with the gang rape of a 23-year-old woman in the capital.
On November 21, the intern had sent certain applications and affidavits to the apex court panel comprising justices R M Lodha, H L Dattu and Ranjana Prakash Desai.
Later on, she had said in the blog that she has presented all details of the case to the panel and asked media to "stop speculating" on her communications and continue to respect her "privacy".
Writing in the 'Journal for Indian Law and Society', she had said that during the meeting with the panel on November 18, she had presented all the details of the case to the committee.