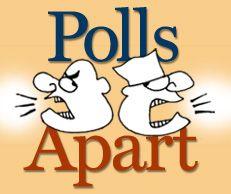 V for Victimhood
Mrs Singham. It may sound like an unimaginative Bollywood sequel, but that's what the Congress candidate against Gujarat Chief Minister Narendra Modi can be called at the best.
Suspended IPS officer Sanjeev Bhatt, eulogised as Singham at times, has fielded his wife Shweta against Modi on Congress ticket.
QED, says saffronites, accusing Bhatt of giving lip movement to Congress' songs all the while. Shweta, a novice in public life and shadow of her husband's political leanings, hopes to put up a respectable fight to her formidable rival. In and as 'a harassed wife of an upright officer', Mrs Singham seems to think of victimhood as her biggest strength.
She's not alone. Widow of Haren Pandya, Jagruti has also entered the fray on Gujarat Parivartan Party's ticket. Haren's murder in 2003 has been a political mystery with its share of conspiracy theories.
An MLA from Ellisbridge (Ahmedabad) and probable GenNext chief ministerial candidate during Keshubhai Patel regime, Haren Pandya was denied a ticket by Modi in 2002. The feud ended abruptly with Haren's murder. Rumours of his wife's entry into politics were thick for long time. Senior Bharatiya Janata Party leaders could not manage her entry into the party. That pushed Jagruti right into the GPP camp. She has promised to play her victim card of to the hilt, by promising to expose some details and loopholes in the investigation of her husband's murder.
There might be other kinds of victims after the election results: those who suffered at the hands of successful bearers of victimhood. 
11-year-itch
What's the tenure of the BJP rule in Gujarat? Ask this simple question to any BJPwallah and don't be surprised if the answer is, 11 years.
The fact is Gujarat, famously known as a laboratory for Sangh Pariwar's 'communal engineering' has been ruled by the BJP for more than 15 years. Keshubhai Patel, now using all cards under his sleeve to divide the BJP vote, became the first BJP chief minister in 1995, followed by Suresh Mehta.
Rebellion by Shankersinh Waghela trounced the BJP government for a while but Keshubhai won 1998 assembly elections. The tragic earthquake of 2001 shook Keshubhai's fortunes as his government was accused of delay and irregularities in relief and rehabilitation work.
Enter Narendra Modi. Known mainly for his organisational work and as a mastermind arranger of L K Advani's Somnath to Ayodhya Rath Yatra, His arrival on the scene was almost a descent from nowhere, as far as state politics was concerned. The violence of 2002 changed the course and even division of time.
Call it new AD -- After Domination. Modi's domination was not restricted to the Congress. In order to create Brand Modi, he tried successfully to wipe off memory of previous BJP rule as well. Projecting 11 years of progress in Gujarat for 2012 polls is merely continuation of that policy.
Who can correct Bhajap (BJP) Bhagya Vidhata?
Senior journalist Urvish Kothari will write blog-style posts on the Gujarat elections.
Earlier post: Gujarat Polls: The games political parties play