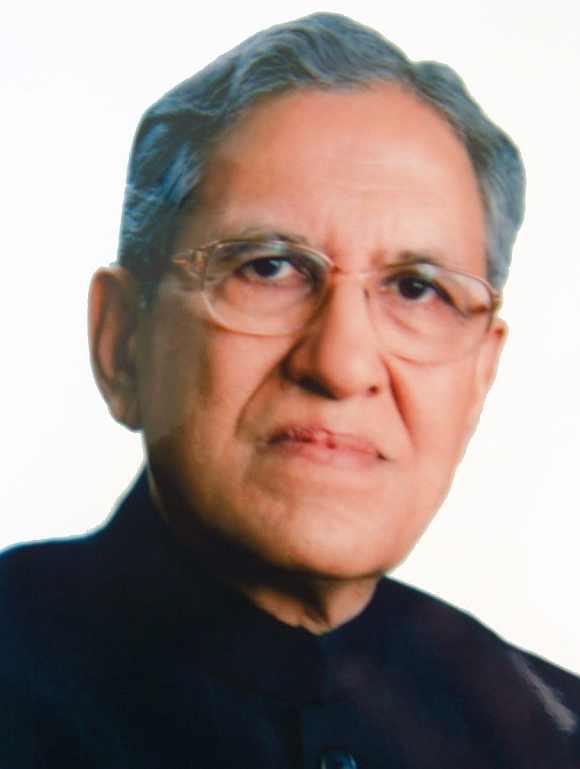 Uttar Pradesh Governor B L Joshi resigned on Tuesday as the Narendra Modi government set in motion the process of showing the door to those appointed by the previous United Progressive Alliance regime that includes Kerala Governor Shiela Dikshit and four more.
The new government is also working on removal of political appointees as members in bodies such as the National Disaster Management Authority.
Seventy-eight-year-old Joshi, a former police service official known for his proximity to Nehru-Gandhi family, sent his resignation to the home ministry, a day after the Centre made known to some of the governors that they quit in the wake of change in the government.
Union Home Secretary Anil Goswami is understood to have called the governors and conveyed the new government's desire that they step down, a move the Congress and Communist Party of India-Marxist slammed as unconstitutional and unethical.
But Bharatiya Janata Party leaders felt there was nothing wrong in such a decision. Among those who are understood to have been called are Maharashtra Governor K Sankaranarayanan, a Congressman from Kerala, Diskhit, a former Delhi chief minister who was appointed just on the eve of announcement of Lok Sabha polls, West Bengal Governor M K Narayanan, Nagaland Governor Ashwani Kumar, a former Central Bureau of Investigation director.
Kamla Beniwal, who did not share good relations with Modi during his tenure as chief minister in Gujarat, may also be on the way out. Though there was no official word on the whole development, home ministry sources said Joshi's resignation has been received and has been sent to Prime Minister's Office for approval.
Joshi's tenure had expired only a few months ago and he was sworn in again for another term. Home Minister Rajnath Singh reportedly commented that if he were in the place of these governors he would have quit.
Image: Uttar Pradesh's governor BL Joshi.