In almost every hawala deal, 10 per cent of the amount goes towards terror funding, reports Vicky Nanjappa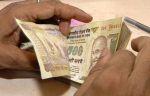 A sharp rise in the number of terror financing cases in 2012 in India is an indicator to how well terror groups have channelized their resources.
According to the Financial Intelligence Unit, in 2009, the number of terror financing cases was recorded at 200 but rose to 1,400 cases in 2012.
The FIU report states that the Inter-Services Intelligence in Pakistan manages to raise Rs 1,800 crore annually to fund terrorist activities especially against India. Today, the Intelligence units say that the amount has shot up to Rs 2,400 crore, as the intensity of their programme against India too is expected to see a rise.
In the past, the ISI adopted to circulating fake Indian currency, ensuring that a certain amount of money through hawala transactions, extortions and drug trade was handed over to them.
As per the latest FIU report, there have been 1,444 cases of terror financing last year. In 2011 the figures were 428 cases and in 2010 it was 316.
Sources in the Intelligence Bureau say that out of the 1,444 cases, almost 65 per cent are related to fake currency.
Last year, around 3,20,000 fake notes of Rs 500 and Rs 1,000 denominations were found, while the year before that around 2,50,000 notes were found.
Sources say that while fake currency accounted for a major chunk of terror financing, hawala transactions accounted for at least 30 per cent. In almost every hawala deal, 10 per cent of the amount goes towards terror funding. The biggest hawala transactions have been from the Gulf to Kerala. Proof of such transactions being used for terror related activities was found during the 2006 train bombings in which an amount of Rs 4.5 lakh was exchanged to carry out the attack.
The Indian Mujahideen in particular has a dedicated network through which it collects money in Delhi. The money is wired from Gulf to Kerala and then to New Delhi.
In addition to terror financing, the Intelligence Bureau is also probing the sudden rise in suspicious transactions. The year 2012 saw 69,000 such cases compared to the 20,000 cases the previous year. Sources say that these transactions are under the scanner and are being probed. This could do with black money or transactions by some elements trying to park their money in banks. The IB has told banks to maintain due diligence and report such matters immediately.