Those with valid permanent account numbers (PAN) and with high-value transactions but who have not filed income-tax (I-T) returns have reasons to worry even if they have not received any notice from the I-T department as yet.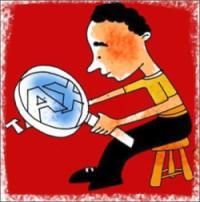 A senior I-T official said, of about 1.2 million selected, the department had planned to cover 150,000 assessees in the first phase. It has already sent notices to 105,000 assessees.

"This is only on a first cut pilot basis currently and all those in the list will be tackled systematically in due course," said the official, requesting anonymity.

He added the notices were being sent in a phased manner, as handling large number of assessees at one go was difficult, stressing that the number of notices sent this year was already much higher.

The official said 70-80
per cent assessees, who had received notices, had already paid their tax dues.
The ministry's current crackdown is on tax evaders who have made significant transactions but not disclosed their source of income to the department and not filed tax returns.
The notices sent to them outline a summary of the information of their transactions, seeking their response on why they had not filed returns.
I-T notices are being sent after the intelligence wing of the I-T Department's Directorate of Criminal Investigation looked at financial transactions accessed from banks and the Financial Intelligence Unit (FIU).
A comprehensive list of about 1.2 million assesses have been prepared with the help of this exercise for further action.
The department has set up a cell to handle the follow-up action and online monitoring of this exercise so that the whole process could be systematised, added the official.