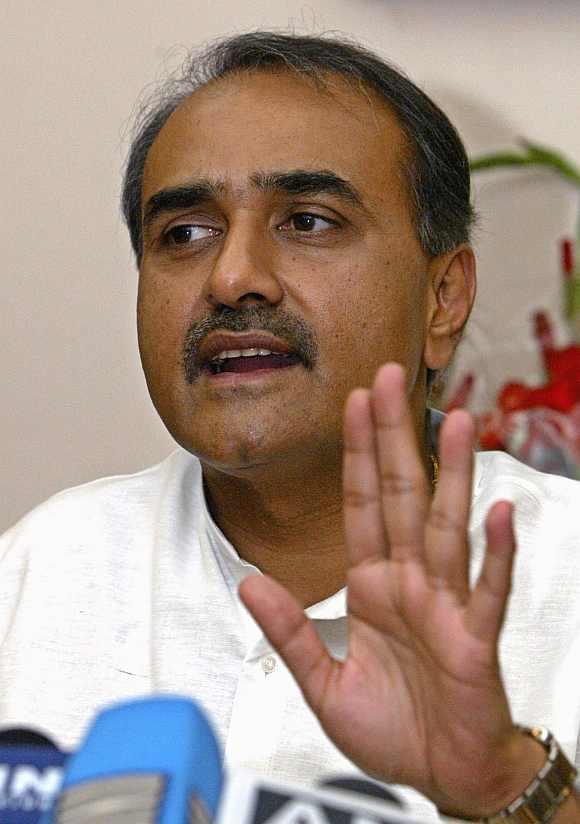 Senior Nationalist Congress Party leader Praful Patel on Friday said the Congress was delaying seat-sharing talks with his party in Maharashtra.
Talking to reporters in Mumbai, Patel said the Sharad Pawar-led party wanted its alliance with the Congress to continue.
"But, we are losing patience because the Congress was delaying alliance talks," the Union minister said, adding this was creating confusion.
Patel said he would be meeting Maharashtra Chief Minister Prithviraj Chavan, who belongs to the Congress, later in the day to discuss seat-sharing arrangement for the Lok Sabha polls.
He said the need of the hour was to have clarity on the alliance between the two parties, who share power in Maharashtra as well at the Centre. "We are in alliance with the Congress and this will continue."
Patel rejected media reports that NCP President and Union Minister Sharad Pawar had met BJP's Prime Ministerial candidate Narendra Modi in Delhi earlier this month.
Pawar met the Gujarat CM in his capacity as the agriculture minister a year ago, he said.

Image: Senior NCP leader Praful Patel