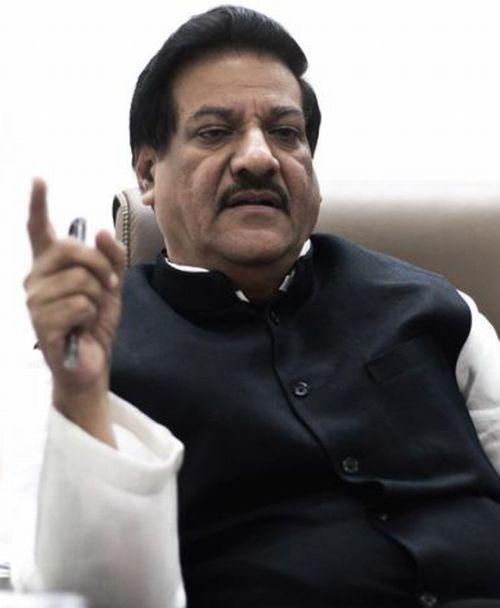 Debacle in four states prompts party to step up efforts to fare well in general elections, reports Sanjay Jog
In Maharashtra, the Congress has softened its stand on the seat-sharing formula with the Nationalist Congress Party for the coming Lok Sabha elections.
This follows the party's defeat in four assembly elections. Both the Congress and the NCP have hinted they will have to step up efforts to fare well in Maharashtra, which has 48 Lok Sabha seats. It is expected both parties will begin talks on seat-sharing after the winter sessions of Parliament and the Maharashtra legislature.

The NCP is insisting it will not compromise on the 26:22 formula implemented during the 2004 and 2009 parliamentary elections. A Congress minister said the party had lost its bargaining power after the rout in the recent Assembly polls.

On condition of anonymity, a Congress minister told Business Standard, "In the wake of the Congress's debacle and NCP chief Sharad Pawar blaming the Congress for lack of strong and result-oriented leadership, we need an alliance in Maharashtra more than the NCP does. The Congress will have to strive to increase its tally from the 17 seats the party won in the 2009 elections. The party will certainly like to capitalise on Chief Minister Prithviraj Chavan's 'Mr Clean' image. It is also keen to woo its traditional vote bank of minorities, Dalits and tribals as well as youth."

The minister said the Congress would have to effectively tackle the anti-incumbency factor, adding that its alliance with the NCP would be crucial.

Maharashtra Pradesh Congress Committee spokesman Sachin Sawant said the party wanted to have logical discussions with the NCP.

"We had detailed discussions during the 2004 and 2009 parliamentary elections, at the state level. We want similar talks here. The seat-sharing formula can be finalised after a proper assessment of the strengths of both the parties," he said.

NCP spokesman Nawab Malik indicated his party wasn't prepared for a change in the 26:22 formula fixed five years ago.

"However, discussions can take place on swapping a few seats between the two parties," he said. NCP insiders believe its alliance with the Congress will help improve its tally to at least 12 from eight in the 2009 elections.

Both the parties plan to organise joint rallies across Maharashtra to spread awareness on the flagship programmes of the central and state governments. Lat week, Prithviraj Chavan held preliminary talks with NCP chief Sharad Pawar in this regard.