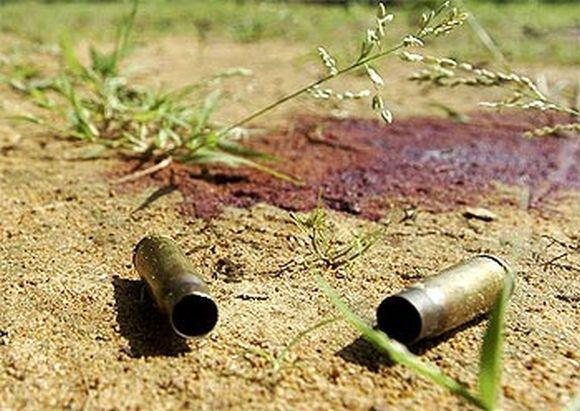 A police jawan was killed in a gun-battle with Maoists in insurgency-hit Chhattisgarh's Kondagaon district today, the police said. "The encounter took place near a river in restive Hekli forests under Mardapal police station limits when security personnel were returning after a search operation in the evening," Kondagaon Additional Superintendent of Police Surjit Atri told PTI.
A joint squad of special task force and district force was mobilised from Mardapal police station for the combing exercise following a tip off about the movement of cadres in region, located around 250 kms away from the state capital, since Tuesday.
"When security personnel reached near the river while returning to their fold, a group of armed naxals opened indiscriminate fire on them. However rebels fled to the core forest, when jawans retaliated," the assistant superintendent of police said.
Constable Prem Prajapati, a native of Balod district, was killed on the spot in the exchange of fire, he said. "A reinforcement was rushed to the spot on receipt of the incident," Atri said, adding that, the body of the martyred jawan has been taken out from forest and a search operation has been launched in the region to nab the assailants.