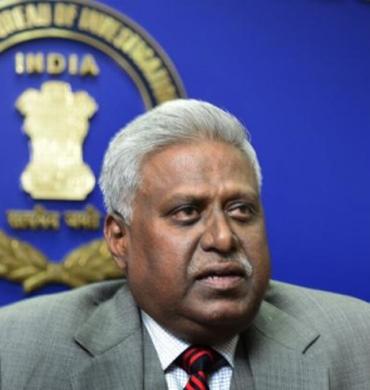 India's netas rarely know what to say and what not! When it comes to making insensitive remarks about women and rape, they are habitual offenders.

With a little slamming from rivals, they get away with it. There is NO learning from their mistakes.
But the bigger shocker comes when the nation's law enforcers follow in the same steps as its leaders.
The latest gaffe comes from Central Bureau of Investigation boss Ranjit Sinha. A discussion on legalising betting went awry on Tuesday, when Sinha, who was batting for legalising it, said, "If you cannot enforce the ban on betting, it is like saying 'if you can't prevent rape, you enjoy it".

Of course, once the outrage hit the roof he tried to explain that he "just used a proverb to make a point."

But when even that didn't help in assuaging the outrage, he clarified: "Statement was made in context to voice vote taken by Shekhar Gupta, editor of Indian Express on legalising batting in sports. I gave my opinion that betting should be legalised and that if law can't be enforced that doesn't mean that law can't be made. It is as erroneous as if rape is inevitable one should lie back and enjoy it." .
While he may be technically right, his poor choice of words and the terribly upsetting analogy of rape, at a time when increasing crimes against women have been exercising all right-thinking individuals, show that as long as such attitudes exist, the battle will be an uphill one.

The worst part: that the topmost official of India's prime investigating agency showed himself up as a 'shoot first, clarify later' kind of person, especially when it comes to gender sensitivity.

For such a gaffe, Rajendra Sinha deserves a 'boo!'