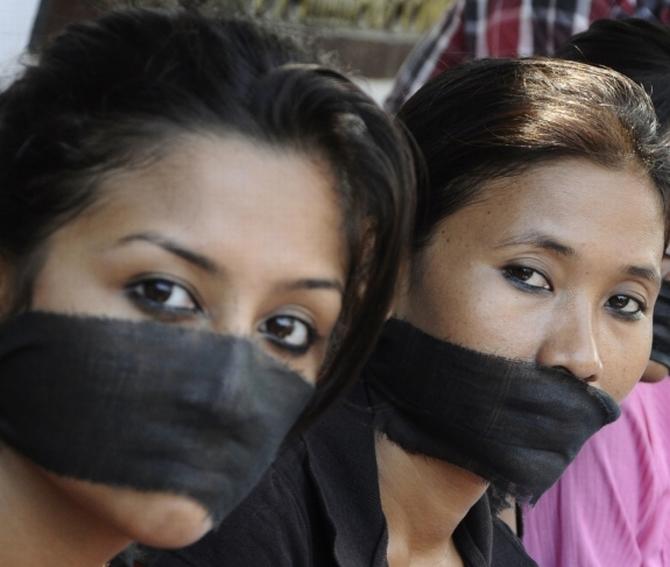 A website article on an alleged 'Assam Rape Festival' has sparked widespread protests for denigrating the image of the state.
While the Chief Minister's Office condemned it, the CID has taken up suo moto investigation, official sources said.
Bharat Narah, press adviser to Chief Minister Tarun Gogoi, tweeted, "The Assam Rape Festival is not humorous. It is distasteful, unethical, abominable, despicable and must be abhorred by all sections of society."
Barnali Saikia Bora, officer on special duty, said in a statement, "The fraudulent and extremely unethical article about the completely fictitious festival is an act of serious disrespect and total disregard shown towards the humble and unsuspecting people of our beautiful state of Assam."
"The details in the article are gruesome to the point of being demonic and the writer of such a piece of pure evil is not fit for human society," the statement said.
Amidst protests in the state, the CID's cyber crime cell has taken up suo moto investigations into the website article which was found to have been sourced from Uganda and hosted from Houston in the US, the sources said.
The article published last week on website NationalReport.net claimed that the annual "Assam Rape Festival" that "began in 43 BC" was about to begin in "just days away".

Image: A protest against rape in Guwahati

Photograph: Reuters