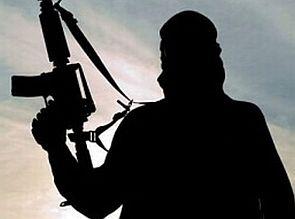 After the arrest of Yasin Bhatkal, Mirza Shahnawaz Baig has been strengthening the Azamgarh module to plan Indian Mujahideen's next move. Vicky Nanjappa reports
The arrest of Indian Mujahideen co-founder Yasin Bhatkal and his aide Assadullah Akthar has come as a major setback to the terror outfit. However, this has not deterred the activities undertaken by the IM, claimed Indian intelligence agencies.
Currently, there is a major re-building exercise on within the IM. According to police officials, who have been interrogating Yasin, the outfit will now function under the leadership of Mirza Shahnawaz Baig, a resident of Azamgarh, Uttar Pradesh.
"Plan B was always ready. The top command of the IM always had a lot of faith in the leadership of Baig. I had told him that he should be ready for a take over in case of any eventuality," Yasin told his interrogators.
Baig, a resident of Raja ka Qila, PS Kotwali, Azamgarh, Uttar Pradesh, has been part of the IM since its inception. Earlier, he oversaw the modules that were set up in Uttar Pradesh and was later inducted into the Maharashtra module. The first terror attack he played a major role in was the blast at Pune's German Bakery.
After the Pune bombing, Baig started coordinating with the Lashkar-e-Tayiba modules in the country. According to Yasin, his role was to ensure that the LeT and the IM work in tandem. If the Lashkar planned a big attack Baig had to activate IM modules to help it out.
According to investigating agencies, Baig is still in India and intelligence inputs on him point that he was here at the time of Yasin's arrest in August.
Yasin, who has been arrogant at times during the interrogation, said that it was just a matter of a few months before the IM would be back in action. "The modules in Azamgarh were already reactivated during the time of my arrest. There are a good number of operatives who were ready to carry forward the job. This is our strongest module and I have told them that it should be reactivated for the next round of attacks," he said during his questioning.
IM operatives Mohammad Khan, Ariz Khan, Khalid and Abu Rashid will work with Baig to ensure that the IM keeps functioning. Moreover, there is a great deal of support from Riyaz Bhatkal who will ensure that there are no hiccups, he added.