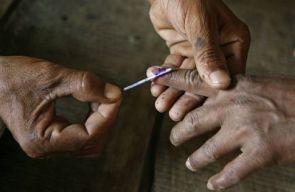 Madhya Pradesh will see 243 candidates with criminal background in the forthcoming elections. Out of the 1,045 candidates analysed by the Association for Democratic Reforms, 243 or 23 per cent of the candidates have a criminal record.
Of the 243 candidates who have declared criminal cases, 143 have declared serious criminal cases. These include murder, attempt to murder, kidnapping, criminal intimidation and crime against women. 50 (22 per cent) candidates from Congress, 37 (16 per cent) from Bharatiya Janata Party and 33 (15 per cent) candidates from Bahujan Samaj Party have declared serious criminal case.
91 of 228 (40 per cent) candidates fielded by the Indian National Congress have declared criminal cases against them, while 61 out of 229 (27 per cent) candidates from BJP and 54 out of 226 (24 per cent) candidates from BSP have declared criminal cases in their affidavits.
14 constituencies have at least three candidates from political parties with declared criminal cases. Red alert constituencies are those which have three or more candidates with criminal cases standing up for elections.
Two candidates have declared murder charges against them while seven candidates have declared attempt to murder charges. Brajendra Singh of INC from Prithvipur constituency and Sukhlal Prasad of BSP from Nagod constituency have declared murder charges against them. Seven candidates have declared kidnapping charges against them.
Also, seven candidates have declared crimes against women. Four of these seven candidates have declared charges related to husband or relative of husband of a woman subjecting her to cruelty (IPC Section-498A). Three candidates have declared cases related to outraging a woman's modesty.