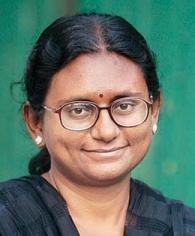 Congress member of Parliament from Mandsaur Meenakshi Natarajan faced the wrath of party workers loyal to Congress leader Rajkumar Ahirwar, after Raghuraj Choradia was given the ticket to contest assembly elections from the Jawad constituency, instead of Ahirwar.
Scores of Congress workers who were present when Meenakshi Natarajan reached the party office at Gandhi Bhavan on Thursday, raised slogans against the party high command and senior leaders. They demanded that in place of Choradia, another Congress leader Rajkumar Ahirwar be given the ticket from the Jawad constituency.
The situation turned so bad that Meenakshi had to lock herself up in a room. However, this did not pacify Congress workers who continued to raise slogans demanding that the ticket be given to Ahirwar.
In the end, the police was called and Meenakshi was taken away to safety.