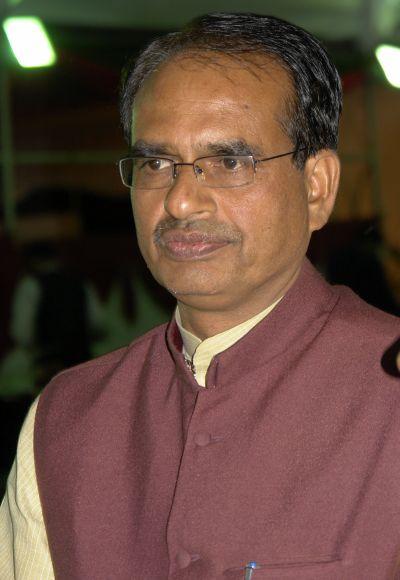 In a surprise move, the Bharatiya Janata Party has decided to filed Madhya Pradesh Chief Minister Shivraj Singh Chouhan from the Vidisha seat along with Budhni, from where he has already filed his nomination for the assembly election.
Chouhan is perhaps the only leader in the state who will contest on two seats, party sources said. The decision to field Chouhan from Vidisha apart from Budhni (in Sehore district) was taken by senior party leaders late on Thursday, to silence disgraced former state finance minister, Raghavji, who has been seeking ticket for his daughter and also to ensure that he may not cause any damage to the party by turning rebel.
Raghavji is the sitting MLA from Vidisha. He was expelled from the party some months back following sodomy charges levelled by his domestic help.
Vidisha was a home-turf for Chouhan as he represented it in the Lok Sabha for five terms from 1991 till 2004-05.
Later, when he became the MP chief minister on November 29, 2005, for the first time, he contested a by-election from Budhni seat. Chouhan won his first election as MLA from Budhni in 1990 and since then he has never lost any polls.
The decision to field Chouhan was taken at a closed-door meeting attended by Leader of Opposition in Lok Sabha Sushma Swaraj, state BJP unit president Narendra Singh Tomar and general secretary (organisation) Arvind Menon, sources said, adding Chouhan was also present at the meeting.
The BJP workers from Vidisha also staged a protest on Thursday in front of Tomar's residence demanding that Chouhan be fileded from Vidisha.
Chouhan had won the Lok Sabha polls from Vidisha in 2004 by a margin of over 2,60,000 votes. In 2008, he had retained the Budhni seat by a margin of over 41,000 votes and was sworn in as chief minister on December 12, 2008 for the second time. He is confident of scoring a hat-trick this time in Madhya Pradesh.
The Congress has fielded senior leader Mahendra Singh Chouhan, who is a close confidant of leader of opposition in the state assembly Ajay Singh, from Budhni.
The chief minister will file his nomination papers from Vidisha on Friday, sources said. The Congress has fielded senior party leader Shashank Bhargava from Vidisha.