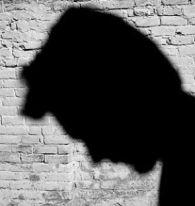 The National Investigation Agency is on the look out for 'Motu Doctor' who is alleged to be involved in the plot to kill prominent Hindus leaders across the country.
The NIA had named Motu doctor as the 22nd accused in their chargesheet but had no clue about his whereabouts.
Now with the arrest of Dr Imran Ahmed alias Immu Bhai, the NIA appears to be getting more clues on Motu doctor. Dr Ahmed was asked if Motu doctor was his brother-in-law Sabeel Ahmed accused in the 2007 Glasgow bombing.
Sabeel, who is a doctor by profession, is the brother of Kafeel Ahmed the prime accused in the Glasgow plot. He died of burn injuries in the attack.
While the NIA suspects that Sabeel, who currently is in Saudi Arabia could be Motu doctor, they have not been able to confirm this information fully.
Dr Ahmed told interrogators that Sabeel was his brother-in-law but also added that he does not know if he is Motu doctor. The NIA will need to probe further to find out who Motu doctor really is.
According to the chargesheet, Motu doctor provided financial assistance as well as logistic help from Saudi Arabia for a plot which spread between Bangalore, Nanded and Hyderabad.