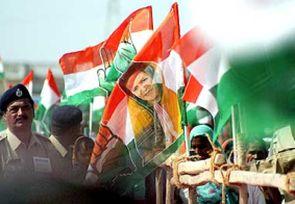 The selection of Satiuse Kujur, a leader from the tea workers (Adivasi) community in Assam, as the second candidate of the ruling Congress for the forthcoming Rajya Sabha election has not gone down well with a section of senior party MLAs. PM Dr Manmohan Singh is the party's first candidate for the RS poll that will be held for two seats.

Senior Congress MLA Anjan Dutta said that if the party high-command had to pick somebody from the tea tribe community (65 lakh population), there were many other competent and popular leaders.
"Kujur is a green horn in Congress who joined the party only in 2009 and hardly knows all parts of Assam. He is not at all a fit candidate to represent the state in the Upper House of the Parliament," Dutta said.

"Why does the party have to select a candidate only from the tea tribe community, which has better representation in the Assam assembly and in the Congress ministry in the state?"
"There are other major communities in the state like Koch-Rajbongshis, Moran, Motok, Tiwa etc, who have sizeable population, but no leader from those communities have been sent to the Rajya Sabha by the Congress," Dutt further said.

The legislator informed that along with him about 25 Congress MLAs were unhappy about Kujur's selection as RS poll candidate. He said they would submit a petition to Congress president Sonia Gandhi after the RS poll citing reasons for their opposition against Kujur's candidature.
"Our leader Sonia Gandhi has been misled. Such actions create bad blood in the party and if such a trend is allowed to continue Assam Congress will soon go the way the party has gone in states like UP, Bihar and Madhya Pradesh," the MLA said. He, however, said that the party MLAs will obey the AICC and vote for Kujur in the polls.

Chief Minister Tarun Gogoi has tried to play down the opposition to Kujur's candidature. He said everything would be sorted out and the AICC had selected the best candidate. "Anjan sometimes get angry, but he will cool down soon," Gogoi said.

State PCC president Bhubaneswar Kalita too said there was no dissidence within the CLP over Kujur's candidature.
Congress has 79 MLAs in the 126-member Assam assembly besides 12 MLAs from its ally Bodoland People's Front and that will ensure a comfortable victory for both the party candidates in the Rajya Sabha election.