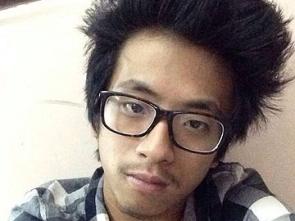 Three persons arrested in connection with death of a 19-year-old Arunachal Pradesh youth, who was allegedly beaten by some shopkeepers in New Delhi, were on Tuesday remanded in 14-day judicial custody by a Delhi court.
Accused Farman, Sunder Singh and Pawan Parmania were produced before Metropolitan Magistrate Pawan Kumar, who sent them to Tihar Jail till February 18 after the police did not seek their custodial interrogation.
Besides being charged with murder, the trio has been booked under Scheduled Castes and Scheduled Tribes (Prevention of Atrocities) Act, 1989.
"The Investigating Officer has moved an application for 14 days of Judicial Custody... as requested by the IO for JC of accused persons, the accused are remanded in JC till February 18," the court said.
Meanwhile, the counsel for Sunder and Pawan opposed the JC remand and sought bail on the ground that they were the witnesses in the case and the police have falsely implicated them at the behest of deceased Nido Tania's relatives.
Even family members of the accused persons present in the jam-packed court room told the judge that the boys were innocent and the court should take action against the police for implicating them.
The judge, however, turned down their request and said that "the court is not run by emotions".
"There is no need of making such submissions before this court," the judge said, adding that the bail applications will be heard on February 6.
Relatives of Tania, a BA first year student in a private university, alleged he had an altercation with the shopkeepers on January 29 after they made fun of his hairstyle, following which they allegedly thrashed him. He was brought dead in All India Institute of Medical Sciences the next day.