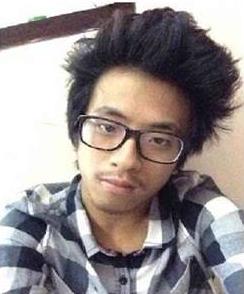 Home Minister Sushil Kumar Shinde on Tuesday promised to take action against those responsible for the death of a 19-year-old student from Arunachal Pradesh and ensure a speedy probe.
Union Minister of State for Minority Affairs Ninong Ering said the home minister gave the assurance when he, accompanied by a delegation of students from the northeast, met him.
The delegation sought a speedy probe and justice to the family of Nido Tania, a BA first year student of a private university, who died after allegedly being assaulted by a group of people in Lajpat Nagar in New Delhi.
"The home minister said the guilty would be punished. He assured us that a speedy probe will be conducted in the case of Nido Tania," Ering told reporters after the 20-minute meeting with Shinde.
Sources said the home ministry has agreed to order a magisterial probe in the case. The ministry will also set up an administrative committee to look into the larger complaints of victimisation of students from the northeast.
The MoS minority affairs said the delegation demanded a Central Bureau of Investigation probe in the death of Tania, action against "erring" the Delhi police personnel who alleged failed to act properly and enactment of an anti-racial law.
"We have also requested setting up of an administrative committee by the Home Ministry to look into such cases and ensure justice," he said.
On Monday, Ering and the group of students from the northeast had met Congress Vice President Rahul Gandhi and sought his help for a speedy probe into the death of Tania.
Later in the evening, Rahul joined the protesters at Jantar Mantar in New Delhi and assured them that the government would ensure that they get respect and justice.
The home ministry had directed the Delhi police to adopt zero tolerance approach in cases of attacks on people from the northeast and asked it to strictly follow the guidelines in providing security to those hailing from the region.

Image: Nido Tania died after an altercation with a few locals from Delhi's Lajpat Nagar