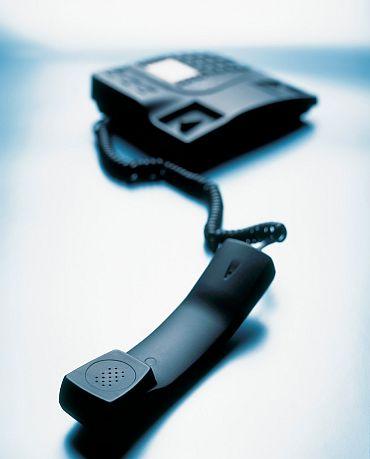 That terrorists communicate in codes is a given. Often intelligence agencies stumble upon words that are hard to decipher.

The key lies in analysing the word in context, say experts.

An Indian Intelligence Bureau official told rediff.com, "When a conversation is suspect, there is a great deal of analysis done before we figure out what exactly the coded word means. It needs to be understood in a particular context before we can make sense out of it. Mostly we pick it up when it is regularly used by several persons."

For every operation, terrorists have new words coming up.

Here's a list of some of the most commonly used codes:

Bebo: Bebo may be Bollywood actress Kareena Kapoor's nickname, but terror outfit Indian Mujahideen adopts it for sinister designs. According to intercepted IM calls, codename Bebo cropped whenever there was a fund transfer to the IM or when the outfit was ready to strike or whenever recruitment for the outfit was done.

Shaadi: Shaadi (wedding) is perhaps one of the most commonly used words worldwide by terrorists. However, in terror parlance it signifies an attack. So, a message like "are you ready for the wedding" would literally mean "are you ready for the terror strike."

Kalma Shori: This code word, referring to ammonium nitrate, generates a lot of interest in India. Ammonium nitrate is the most preferred ingredient of terror outfits in India for preparing a bomb. The word, coined by the Lashkar-e-Tayiba, is very frequently used by the Indian Mujahideen. Intelligence agencies have recorded the use of this code in the conversations of terror suspects Abdul Karim Tunda, Yasin Bhatkal and Riyaz Bhatkal.

Tourism: In the world of terror, the word tourism means that a new recruit is ready for jihad. This code is often used by a handler before he sends a recruit to a country where he is to be trained.

Choti Bacchi: Choti bacchi (small girl) is a code used when someone has to have documentation collected. Terrorists always travel on forged documents. There is a clandestine network, which arranges these documents. So an intercept like 'have you collected the small girl from school' would mean 'have you collected the documents'.
Changez Khan: Changez Khan is the code word for RDX or explosive nitroamine. This word figures a lot in Abdul Karim Tunda's dictionary.

Tunda, in fact, coined this word and used it a lot during the earlier days when RDX was smuggled into India in great quantity to carry out blasts. It took a long time for any agency to figure out what this word meant, as Tunda allegedly always said "Changez Khan aa raha hai" every time a consignment of explosive was coming in.
DVD: Used a lot by the Taliban and the Al Qaeda, DVD is the codeword for the AK-47 rifle.

Neve: Used by the Indian Mujahideen, Neve implies the National Investigation Agency.

Aaka: This Indian Mujahideen code refers to Pakistan's espionage agency, the Inter Services Intelligence

Eggplant: A very commonly used word in Afghanistan, eggplant means rocket launcher.

CD and CV: In Indian Mujahideen code language, CD means a timer device while the CV implies a pistol.