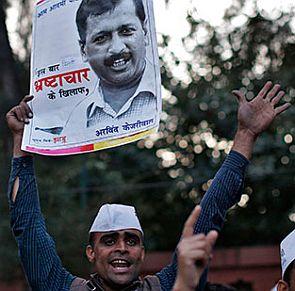 Is it not time that we raised our voices and said 'I am worried about my country' rather than state, 'Why am I worried?' asks Syed Firdaus Ashraf.
When I was young, I felt I could change the world and that youth was all about power.
Little did I realise how helpless and immature my thoughts were. I had no idea how the Indian system works.
Way back in 1993, I used to visit my mentor in journalism (whom I won't name) at his home in suburban Mumbai.
Often in the night, I used to see young girls emerge from a hotel with their pimps in the area; often, Arabs were their customers.
These Arabs had the audacity to move around with these young girls, kissing them openly. No one dared say anything to them.
The area's residents watched this scene unfold every day and so did I whenever I visited my mentor.
I often saw policemen in the vicinity, but none of them seemed interested to stop this sex racket.
In my frustration, I asked my mentor one day, "We journalists talk about changing the world and taking on the system, whereas there is a prostitution racket going on outside your home and both of us are doing nothing about it."
I told him we should stop this racket and rescue those young girls.
He laughed and asked, "Why are you worried?"
"Because it is illegal for these Arabs to come to India for such activities. Our system is supporting them by not taking action," I replied.
"There are three parties involved in it," my mentor said calmly. "The police, the girls and the Arabs, isn't it?"
"The girls are happy doing what they do because nobody is forcing them. The girls are poor and if they get money from these Arabs they can feed their families. Even if you give them other odd jobs they will never earn as much money as they do here in one night."
"And even if they get some other work, they will probably come back and be in prostitution because it gives them good money to which they are addicted."
"Secondly, the Arabs are happy. They want thrill and enjoyment. So let them enjoy with their money," he said.
"Thirdly," he added, "The policemen are happy because they are getting their hafta (bribe). Their job is to see that there is no trouble and disturbance in the law and order situation. They are maintaining that and the system is moving smoothly."
"Why are you worried then?" he asked me. "When all the parties are happy, why should you or I be unhappy?"
I understood his point, but I also regretted that I did not have the means to stop such illegal activity.
Whenever I encounter a prostitution racket these last 21 years, I used to think, 'Why am I bothered?'
Last week, Delhi Law Minister Somnath Bharti felt it was time that my questions were answered and he did exactly what I wanted to do.
He called the police and told them to stop the sex racket in Delhi's Khirki Extension as some residents had complained about this illegal activity.
The police said they could not arrest anybody because they had no proof.
Had I complained about the Arabs in 1993, I would probably have got the same response.
Here, some residents alleged that a prostitution racket was being run, but the police was asking for proof.
Till this day, I don't know how to get proof for the police to prove that illegal activity is happening.
Unlike me, Bhaati called senior policemen who refused to take his calls.
Bharti then got in touch with an assistant commissioner of police who told him to let the policemen do their job and that he was crossing his limits as a minister.
The Delhi police is not answerable to the Delhi government. It reports to the Union home ministry, so the ACP probably knew Bharti would not be able to do anything to him.
So what are Arvind Kejriwal and his party demanding now?
The suspension of the policemen who refused to act. Is this not justified?
The home ministry has refused so far to accede to the AAP's demands.
If a law minister of a state cannot stop a prostitution racket, how can a young man who sees something wrong happening in our society change things?
Is it not time that we raise a voice and say, 'I am worried about my country' rather than asking, 'Why am I worried?'
For the last 21 years I have come across many people who felt the same way about prostitution rackets, but felt helpless.
This anger is now coming out on the streets of Delhi.
Image: A protestor at the AAP dharna in New Delhi. Photograph: Reuters