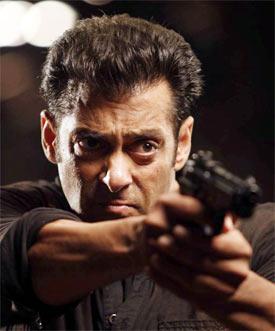 It's January 24 finally!

Salman Khan marks the Bollywood beginning of the new year with a brand new release as his much-touted film Jai Ho opens in theatres today.

Will it acquire unprecedented heights? Will it be Salman's sixth blockbuster in a row?

Many more questions regarding Bhai's newest film are plaguing his fans' minds.

Before the trade figures are in, why don't you join us as we live-blog from the film's morning show?

There won't be any spoilers, we promise.
Join us on on Friday, January 24, as we review Salman Khan starrer Jai Ho LIVE at 10:20 am, only on ZaraBol.

In the picture: Salman Khan in Jai Ho








Also read: 'During our romantic scenes in Jai Ho, my inner feelings for Salman would come out'
Jai Ho: Cinemas unsure if Salman will enter 2014 with a bang
'Yelling at Salman Khan was difficult for me'