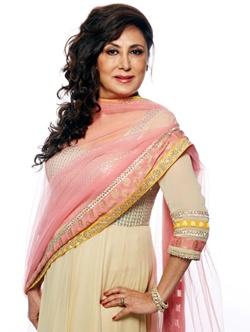 Anita Advani, who was evicted from the Bigg Boss 7 house in the latest elimination episode, was one of the more silent inmates in the house.
But she did give her close pal Armaan Kohli an earful after leaving a Bigg Boss house as she believed he betrayed her.

Advani's time on Bigg Boss 7 may have been abruptly cut short but she did say that she'd be willing to make a comeback should an opportunity arise before bidding the show adieu.

Have questions for her?

Join Anita Advani as she connects with Rediff readers from 3 pm to 4 pm on Thursday, October 10, only on ZaraBol.

(Due to circumstances beyond our control, date and time of chat may change)

Also read: Anita Advani: I took up Bigg Boss for the money