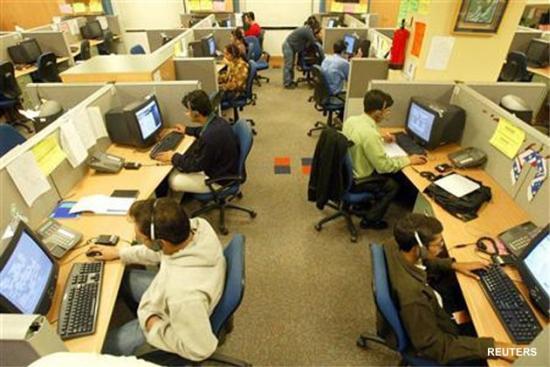 R Chandrasekaran (Below left) executive vice-chairman of Cognizant India, on Wednesday took over as chairman of the National Association of Software and Services Companies (Nasscom).
In an interview with Bibhu Ranjan Mishra, he talks about the key priorities before the apex body of the information technology (IT) sector.
He says the immediate one is to reposition the industry for quality of works, not only cost arbitrage. Excerpts:

What are going to be your priorities in the next one year?

My immediate one is to ensure the growth momentum of the industry is maintained. We are working on three-four areas to ensure that.
The first one is to really rebrand and reposition Indian IT industry, so that enterprises around the world will look at India not only for cost advantage but for innovations and path-breaking solutions.

Besides, there are lots of engineering talents who have brilliant ideas and want to be on their own. If we provide them the right ecosystem, we can develop another Silicon Valley in India.

We would also look at further promoting digital literacy, right from the school level.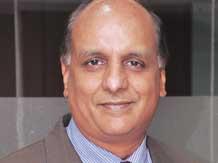 Going by the election manifestos of the two principal political parties in the country, there are lots of elements for the IT industry to cheer about. Do you see this an opportunity?

Actually, they are doing the right things because technology is going to be the best enabler to extend services to citizens.

As a part of our policy advocacy, one priority will really be to work with the government to see how we can provide broadband access to every citizen. It is like a basic infrastructure.

You mentioned about repositioning IT companies globally. How easy is it to remove the cost arbitrage mindset from clients?

The cost advantage is not going to go away but customers are not going to look at us only for cost arbitrage.

They are going to look at the Indian IT industry for the value it offers.

We'll showcase some of the successful solutions we have delivered from India and a lot of global companies which have successfully leveraged India for their own research and development purposes.

Though Nasscom has given a better guidance (forecast) for FY15, a tone of pessimism still prevails in the industry. Why?

We haven't had one quarter for the industry to really reinforce the guidance we have given.

So, let's wait for the results of the next couple of quarters and then see what happens.

But the general trend we have seen, based on what customers are saying, is that there's going to be a lot more demand this year. That is how the guidance for the industry has been arrived at.

While industry's dependence on the US visa is increasing, there is short-supply. Fear of comprehensive immigration reform Bill is still looming large.

Frankly, it's very difficult to say how it is going to shape. Though things have been pretty quiet, we are not taking our eyes off.

We continue to take a view on what's happening on the ground. We have kept up our lobbying work in Washington DC; we also work with a lot of other industry organisations and member-companies.

Hopefully, sense will prevail and the Bill, in whatever form when it comes out, will not affect the industry.

In terms of job opportunities, there seems an oversupply of talents in India, while the demand is shrinking. How is the industry going to manage that?

Actually, the demand is not shrinking.

Every year, the industry is doing more and more hiring. But the quality is still a concern.

In fact, the number of graduates is growing much faster and we want to ensure they get jobs. That's why Nasscom is working closely with the National Skill Development Board to ensure a very well-defined occupation standard for every IT job.

And, we want every person in the IT sector to be certified against these standards, so that we can be sure of their employability.

Last year, we saw some software product companies forming a think tank since they found Nasscom not giving enough attention to them. Don't you think Nasscom should present a unified voice to the world?

Our focus is to keep the industry united because in that way we can achieve a lot more.

That is why we want to ensure every specialised group under Nasscom is adequately catered for. That's why the Narayana Murthy committee came back with the suggestions that we have about six councils, which are going to be highly specialised; each will function like a mini-Nasscom.