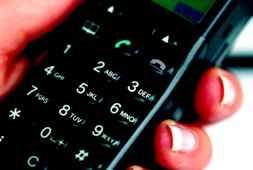 Tata Teleservices on Wednesday said it would surrender ('under protest') excess CDMA spectrum beyond 2.5 MHz in 13 circles, and keep only 1.25 MHz more in Delhi and Mumbai beyond the contracted one.

In these two cities, TTSL has 5 MHz of spectrum but will surrender only 1.25 MHzy. Company executives say 3.75 MHz in these two high data usage markets will be adequate to ensure services like Tata Photon Max, the bulk of whose revenues come from these two cities, are not impacted.

The Tata Photon Max service requires two dedicated carriers of 2.5 MHz.

TTSL would have had to fork out Rs 1,155 crore (Rs 11.55 billion) to the government if it had decided to retain the excess spectrum beyond 2.5 MHz.

Instead, it has paid the first instalment for the excess spectrum it is retaining in Mumbai and Delhi.

The company has got a legal stay against the DoT demand for one-time spectrum charges above 2.5 MHz in the CDMA 800 MHz band, from the high courts at Kolkata and Mumbai.

In its communication to DoT, it asked for 120 days to surrender the excess spectrum, as it had to make investments in operations to ensure the services did not get impacted because of the lesser amount left.

Company executives say they have to increase the number of base trans-receiver
stations required, which would take some time and help expand the network.
Tata Teleservices provides high-speed data services using CDMA spectrum with dongles under the umbrella Tata Photon brand.
It also provides mobile voice services, which have been shrinking.
Delhi and Mumbai have high data traffic and would need the excess spectrum it holds.
The company has a market share of 40 per cent in the dongle space.
A ministerial panel had suggested last year that telecom operators pay a one-time fee for holding excess spectrum.
The operators using GSM technology are to pay for spectrum they hold beyond 6.2 MHz and CDMA ones for beyond 2.5 MHz.
DoT had sent similar notices to almost all the older players in the telecom sector, including Bharti Airtel, Vodafone India, Idea Cellular and Reliance Communications, for holding excess spectrum.
Estimates suggest the government might make as much as Rs 23,000 crore (Rs 230 billion), by levying charges on operators that hold spectrum beyond a prescribed limit.
TTSL has also surrendered 1.25 MHz of spectrum in the circles of Bihar, Gujarat, Haryana, Kerala, Karnataka and Kolkata, Punjab, Rajasthan, Chennai, UP East and West.
Its surrendered 2.5 MHz in Maharashtra and Andhra Pradesh.