The Japanese giant wants to focus on segments outside its core business
Panasonic has been in existence in India since 1972, but as a brand it has gained visibility only now. The reason being the Japanese giant's investment in a market it considers key in the last few years. Since 2010, Panasonic has been pumping in over Rs 300 crore (Rs 3 billion) on an average every year to ramp up its sales, marketing, distribution and manufacturing capabilities.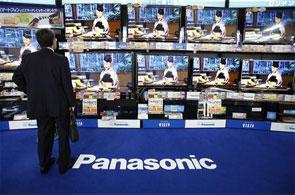 As things stand now, it ranks number three in split-air conditioners after LG and Voltas with a share of 15 per cent. In flat-panel television sets, it has a share of nine per cent, coming in at number four after Samsung, Sony and LG.
But with an eye to move up the pecking order of markets (India is in the top ten, but not in the top five for Panasonic), the Osaka-based giant has unveiled the second part of its India gameplan. This includes increasing its product lines within consumer electronics and devoting attention to its non-consumer electronic businesses. This includes areas such as energy solutions, security and surveillance systems, IT and telecom products.
The latter, in fact, was on top of the agenda for Kazuhiro Tsuga, president, Panasonic Corporation, who was on his first visit to India this week since taking over as the global head of the company in June last year. Tsuga met up with Reliance Industries' chairman Mukesh Ambani and some top Tata group officials to initiate talks for some "strategic partnerships" in areas such as telecom. "More than acquisitions," said Tsuga, "the way forward for us will be strategic partnerships. There is a lot that we can do in that space with Indian enterprises harnessing our group strengths and synergies."
Of the Rs 7,000 crore (Rs 70 billion) in revenues that Panasonic as a group clocked in the fiscal ended March 2012 (the company is yet to release its numbers for the fiscal ended March 2013), almost 60 to 65 per cent came from consumer electronics alone. The balance came from non-consumer electronics segments.
While Tsuga declined to indicate whether the contribution from non-consumer electronics segments would grow going forward, he did point out that the Indian business could gain from the rapid digitisation and emergence of new technologies. Phase two of Panasonic's India gameplan will also see the Japanese giant invest in research & development in the country, plans of which are currently on the drawing board.
In consumer electronics, meanwhile, Panasonic will aggressively expand it range of products moving into areas such as washing machines. It will also increase its portfolio of personal grooming products such as epilators, trimmers etc.
The launch of washing machines specifically will happen in the current calendar year itself, says Tsuga, thanks in part to local manufacturing capabilities that the company has built in the last few years. "We were actually importing our products from abroad all these years. Since January this year, we have begun manufacturing air conditioners and washing machines locally. As far as TVs go, we continue to import from Thailand and Malaysia products that are targeted at consumers. TVs targeting the institutional segment or what is called professional displays in industry parlance are made in India, however. This happens at our Noida plant in Uttar Pradesh," Tsuga added.