Internet search giant Google's clash with the Chinese authorities may be dominating headlines, but the company has its fair share of woes in Europe, too. Given that its European operations are far larger and more profitable than its business in China, the outcome of its travails here will have a far greater impact on its future.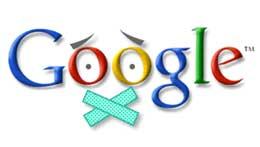 From copyright and privacy issues to fears about Google's market dominance, countries across Europe are raising the alarm. In Britain alone, Google has roughly 10 times its estimated sales in China. Across most of the continent, Google is the most popular search engine.
According to comScore, a research agency, Google handles 80 per cent of European web searches, compared to only 65 per cent in the United States.
The runaway success of an American company in controlling access to information, in an information age, does not sit comfortably with the powers in Paris, Berlin, Rome and Brussels.
One major tussle is Google's digital books project. It has scanned some 12 million books into its global database. That these include many books still covered by copyright, from the collections of major research libraries in the US, has caused a series of legal headaches for Google, with authors and publishers objecting that digitising these is a violation of their copyrights.
Although the company had reached a settlement with the publishers' association in the US, governments and publishers in Europe remain up in arms against the project, since the books scanned in US libraries include many titles originally published in the EU (European Union).
The French, German, Italian and Spanish publishers' associations were among those to file formal objections against the settlement before a January 28 deadline set by a New York court, where the next hearing is on February 18.
The French and German governments are active parties in the case. President Nicolas Sarkozy has vowed that France will not let itself be "stripped" of its literary treasures and French intellectuals have criticised one library, in Lyon, for signing a "Faustian pact" to digitise books in collaboration with Google.
Both France and the EU have launched their own digital library projects, intended to stave off the feared Google monopoly, but they remain pigmy-like. The issue has gathered urgency, with interest in digitisation exploding over the past year.
As electronic readers gain popularity, books are set to become the next sector to be caught up by the online revolution after music and film, so that both commercial and cultural interests are at stake.
Helga Trüpel, a German member of the European Parliament, who is drafting a report on Europeana, the European digital library project, said Google's digitisation of in-copyright works in US libraries was a case of "piracy" and "robbery".
But, Google has even more pressing issues to face in Europe. One sustained attack is coming from Italy and the government of Prime Minister Silvio Berlusconi. Italy has already proposed a law making online video services like Google-owned YouTube liable for invasions of privacy, violations of copyright and other transgressions that occur in user-generated content.
On February 24, a verdict is expected in a trial in Milan, where four Google executives have been charged with defamation and privacy violations in a case involving videos posted on YouTube showing the bullying of a boy with autism.
A guilty verdict might require Google to edit content on YouTube before it is posted, which would run counter to free speech, making an interesting comparison to some censorship requirements the company has chafed against in China.
It is in Germany that Google-related privacy issues are most at the fore. Fears of privacy violations were highlighted when an artist collective staged an elaborate hoax, decorating a car with a Google logo and a camera on top and then proceeded to drive slowly through the streets of Berlin.
What followed was a chorus of obscene anti-Google chants by outraged passersby, who believed the car to be part of the Google Street View project, which links street-level pictures to maps in some European countries.
Beside the problems in individual countries, the threat of a Brussels slap-on-the wrist also looms. The European Commission has already been pushing Google and other American internet companies to shorten the period for which they retain consumer data.
But, the real trouble for Google could begin if the commission's powerful antitrust competition authority decides to take it on. Microsoft, Intel and other American companies have been at the receiving end of Brussels-launched antitrust cases and have had to pay hundreds of millions of dollars in fines over the years.
Given their minnowish levels in Europe's search engine rankings, Google's rivals like Microsoft are stepping up lobbying efforts, highlighting the strength of Google's dominant position in Europe.
"Whenever you have a company that has more than a 90 per cent market share in a key market, it is inevitable that people will have questions to ask," Brad Smith, Microsoft's general counsel, told reporters in Brussels recently. So far, the commission has not opened any antitrust case against Google, but the company is being watched.
The German minister of justice, Sabine Leutheusser-Schnarrenberger, complained recently about Google's instinct for "pressing ahead" and its "megalomania". "On the whole, I see a giant monopoly developing, largely unnoticed, similar to Microsoft," she said in an interview with the magazine, Der Spiegel.
In Germany, a new kind of copyright is being mulled which could require Web companies like Google to buy special licenses to cite content published elsewhere.