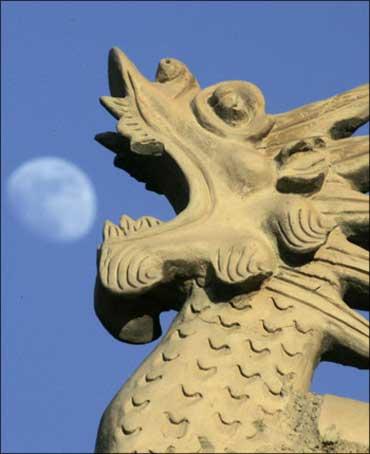 China on Tuesday dismissed reports that Chinese hackers have broken into top secret files of the Indian Defence Ministry and embassies around the world, saying that it was firmly opposed to hacking and regards it as an international crime.
"We have been hearing frequently these kind of news and I do not know the purpose to stir up issues," Chinese foreign ministry spokesperson Jiang Yu said, replying to questions about reports of hacking of sensitive Indian sites in the media on Tuesday.
"Some people spread some information regarding the so-called China hacking activities. On this issue our policy is very clear and we are firmly opposed to all kinds of hacking activities through the Internet," she said, adding "Hacking is an international crime and all nations should join hands to deal with hacking crimes".
A new report called 'Shadow in the Clouds' by Canadian and American researchers based at the University of Toronto has said that a spy operation called 'Shadow Network' based in China has tapped into top secret files of the Indian government.
Major Indian missile and armament systems may have been compromised as Chinese hackers have reportedly broken into top secret files of the Indian defence ministry and embassies around the world.
Among the systems leaked out could be Shakti, the just introduced advanced artillery combat and control system of the Indian Army and the country's new mobile missile defence system called the Iron Dome.
Jiang said China has already joined a series of international and regional cooperation mechanisms including APEC. "We initiated relevant initiatives within ASEAN and SCO also. We have noted the relevant cooperation to counter hacking activities."
The foreign ministry official said the issues have already been noted by the competent authorities, but the people "who are spreading such rumours have not given any formal representation with the competent authorities of China".
"I do not know the purpose of such media reports," Jiang said.
In the investigations conducted over eight months, the report by Canadian and American researchers claimed that systematic cyber espionage was carried out from servers located in China that 'compromised' government, business, academic and other computer network systems in India.