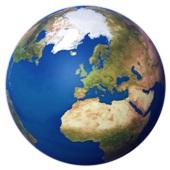 Further negotiations for an India-ASEAN pact for opening trade in services, an area of immense interest to Indian professionals, will be held soon, Commerce and Industry Minister Anand Sharma said on Monday.
Officials from India and the Association of Southeast Asian Nations would resume their talks to widen of the scope of a Free Trade Agreement with the 10-nation trading bloc to cover services and investment.

"The second round of negotiations is soon going to begin," Sharma told reporters on the sidelines of an Associated Chambers of Commerce and Industry of India function in New Delhi.
An official said the talks are likely to take place here. Last month, senior officials from India and ASEAN had met in Bali.
The two sides are hoping to conclude the negotiations by August this year. India and some of the key ASEAN members like Malaysia, Singapore and Thailand have already operationalised the FTA in goods from January.
The services sector is of key interest to India as the sector contributes over 55 per cent to its economy.
The sector has also emerged as an important area for export earnings. The country is looking at expanding trade with the ASEAN in several services, including banking, insurance, health, accountancy, architecture and engineering.
Both the sides are also discussing to recognise each other's educational degrees. The two sides aim to increase their $44 billion trade to $50 billion by the end of 2010.
The ASEAN countries are Brunei Darussalam, Cambodia, Indonesia, Laos, Malaysia, Myanmar, Philippines, Thailand, Singapore and Vietnam.