Rating agency Standard & Poor's (S&P) on Thursday said its rating on NTPC is not affected by the ongoing stake dilution by the government.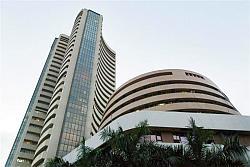 The S&P's retained its BBB- rating on NTPC (at par with sovereign rating of the country).

The government is diluting 9.5 per cent of its stake in the largest power company today through an offer for sale route and is likely to mop up over Rs 12,000 crore (Rs 120 billion). After the share sale, the government stake will be down to 75 per cent.

"We expect the government to remain NTPC's majority shareholder and the power ministry to retain administrative control over the board.

"Therefore, at this stage, we believe that the reduction in the government shareholding in NTPC to 75 per cent from 84.5 per cent will not change our assessment of the company's "very strong" link with the government.

"Our view is based on our criteria for assessing government-related entities. In addition, we don't expect any change in the company's 'very important' public policy role as the country's largest power utility," S&P
said in a note issued from Singapore.
Earlier in the day, the government launched an OFS route to divest 9.5 per cent of its holding in the company. The floor or the minimum offer price has been set at Rs 145 apiece, which is a 4.5 per cent discount to its Wednesday's close.
At 1430 hrs the NTPC counter was trading down 2.8 per cent at Rs 148.15 on the BSE.
At the floor price of Rs 145, NTPC stake sale could garner over Rs 11,300 crore (Rs 113 billion) to the exchequer, making it the biggest disinvestment so far this fiscal.
The government is selling 78.32 crore shares or 9.5 per cent stake in the company.
Citigroup, Morgan Stanley, Goldman Sachs, Deutsche Equities, Kotak Securities and SBI Cap Securities are acting as the merchant bankers for the stake sale.
So far, this fiscal the government has already raised over Rs 10,000 crore (Rs 100 billion) through stake sale in PSUs like Oil India, NMDC and HCL.