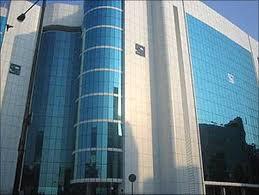 Promoters and top executives intending to buy or sell shares of their companies might soon have to inform the market well in advance for such transactions.
The Securities and Exchange Board of India (Sebi), as part of an overhaul of its insider-trading rules, is considering this, to clamp on misuse of share-price-sensitive information.
The proposal has been made within a high-level 19-member committee set up by Sebi in April to review the country's two-decade-old insider-trading regulations.
At present, promoters and other company insiders have to make disclosures with the stock exchange within five days of such trades. The thinking at the Sebi committee was that post-trade disclosure put minority shareholders in a disadvantageous position.
Once Sebi changes the rule, promoters and insiders might have to specify a window — possibly of up to three months before the transaction — during which they would buy or sell the shares of their companies, said people with direct knowledge of the development.
Insider trading refers to purchase or sale of a company's shares by its insiders — promoters, senior management and directors — on the basis of information not available to public shareholders.
The Sebi committee, headed by N K Sodhi, former presiding officer at the Securities Appellate Tribunal, is also looking at revamping other disclosure requirements to ensure price-sensitive information reaches the public in a more symmetric way.
"The more effective methods being looked at will ensure companies don't give out information selectively to fund managers or brokers and make it available to the general public," said a source familiar with the matter.
Proxy advisory firms said improving disclosure standards alone could not help tackle the insider-trading menace.
"Improving disclosure standards is a positive. But that, by itself, cannot curb insider trading. There should be a stricter punishment, such as jail, that acts as a deterrent. Today, that's not happening," said InGovern Research Services Managing Director Shriram Subramanian.
Insider trading was often tough to prove and Sebi should improve its surveillance, so that the guilty were caught, he added.
The US had last year jailed former Goldman Sachs Group director Rajat Gupta and billionaire hedge-fund manager Raj Rajaratnam in one of the biggest insider trading crackdowns by the American government. Gupta had been found guilty of passing on confidential information to Rajaratnam.
Share Holder Empowerment Services MD J N Gupta said: "If an insider wants to pass on sensitive information to someone, it's very difficult to stop him; even more difficult is proving that he did. The enforcement and surveillance should be stricter."
The Sebi committee is also looking at optimising the regulator's newly-gained powers, such as those of search and seizures, to crackdown on insider trading.
Another source close to the development said the expert panel had finished the bulk of the work and the final recommendations were expected soon.
"The report is almost ready. It is expected to be signed and presented to Sebi at a meeting on December 7. The regulation is expected to be passed within this calendar year," the source said.
In May, Sebi had invited comments and suggestions from the public on insider-trading regulations.
The current norms — Sebi (Prohibition of Insider Trading) Regulations, 1992 — have seen several amendments over the years. However, Sebi is eyeing a complete revamp of the framework to deal more effectively with the menace of insider trading. It intends to bring the regulations on a par with global standards.