The restructuring plan of Future Retail, promoted by Kishore Biyani, has come under the stock market regulator's scanner. The Securities and Exchange Board of India (Sebi) has raised objections to the proposed deal, which involves the merger of subsidiary Future Value Retail Ltd (FVRL) with Future Retail, on concern that the step might lead to dilution of a sizeable equity in the listed parent, hurting minority shareholders.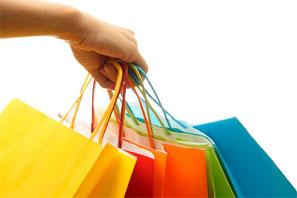 FVRL, which runs the group's signature retail chains Big Bazaar and Food Bazaar, has convertible debentures worth Rs 685 crore (Rs 6.85 billion). After the merger, these would be replaced by debentures of Future Retail, formerly Pantaloon Retail.

According to people with the knowledge of the development, Sebi is opposed to the deal because there would be dilution of equity capital in Future Retail when the holders convert their debentures into shares.

An email sent to Sebi on the issue remained unanswered. A spokesperson for the Future group said a response to Sebi's queries had already been sent.

The spokesperson said FVRL's Rs 685-crore convertible debt would get transferred to Future Retail but denied this would lead to dilution.

"As a wholly-owned operating entity is merging into a listed one, it will give better transparency in operational reporting to shareholders. Also, since there is no equity dilution, the deal is not against minority shareholders' interest," the spokesperson said in an email response to Business Standard's queries.

Future Retail is said to have told Sebi there will be no dilution. This might mean the firm plans to repay debt. Sebi, which now vets all M&A transactions, has yet to issue its observations on the proposed merger. The observations, when issued, will be placed
before the high court, whose approval will be taken for the merger. Future Retail shareholders approved the merger through postal ballot in June.
IFCI, Axis Bank and Brand Equity Treaties hold FVRL's convertible debt. According to the postal ballot, IFCI is to get optionally convertible debentures in Future Retail for its FVRL debt after the merger.
Axis Bank and Brand Equity Treaties are to receive compulsorily convertible debentures. Though these debentures are compulsorily convertible, there are 'put options', so Future Retail can buy these debentures back.
A month after the merger proposal in May, proxy advisory firm IiAS had recommended Future Retail shareholders to vote for the merger but termed the resolution as 'high risk'.
IiAS had said the transaction was a trade-off between equity dilution and debt reduction. "The conversion of debentures into shares in Future Retail will reduce outstanding debt and interest expenses and raise the equity base — improving the group's financial position. But, there will be significant dilution," it said. Future Retail, the current market capitalisation of which is around Rs 2,000 crore, has a total debt of under Rs 5,000 crore, according to analysts.
FUTURE BETWEEN A ROCK & A HARD PLACE
Future Retail's 100% arm, FVRL, issued Rs 685-crore convertible debentures
After merger, these debentures are to be replaced by those of the listed Future Retail
Conversion of debentures into Future Retail's equity shares might raise financial position but lead to large dilution for minority shareholding
Not converting debentures will mean Future Retail finds it difficult to finance redemption or buyback of debentures
Sebi seeks clarification on the merger; Future group says has replied to Sebi queries and merger won't lead to dilution