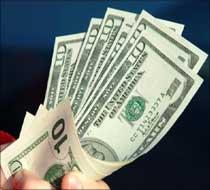 The government may be adopting a yo-yo approach to opening foreign direct investment in multi-brand retail, but industry captains at the India Retail Forum said foreign direct investment should be opened up immediately, given the liquidity crunch in the market.

"If FDI is to be allowed in multi-brand retail, it could not come at a better time than this. It would certainly help in accelerating growth," said Thomas Varghese, chairman of the Confederation of Indian Industry's national committee on retail and chief executive officer of Aditya Birla Retail.

Kishore Biyani, group chief executive officer of Future group, said, "FDI will be a game-changer for Indian retail, but an even bigger boost will be the GST (goods and services tax), which I see getting implemented in 12 to 18 months."

"The benefits from FDI in retail are clear and it's high time it is opened up," said Rajiv Kumar, secretary general of the Federation of Indian Chambers of Commerce & Industry.

He said Brazil and China had seen significant improvement in tax collection and employment after FDI was opened in retail. Global retailers such as WalMart, Tesco and Carrefour export goods worth $60 billion from China every year, according to him.

In India, these global retailers exported goods worth $725 million in 2010. Modern retail constitutes 6.5 per cent of the $435-billion overall Indian retail market.

Bijou Kurien, president and chief executive, lifestyle, Reliance Retail, said foreign capital would help domestic retailers with growth capital, technical
knowhow and skill sets, among other things.
"Funds are available domestically, but they are available to the extent of money needed by our retailers. That is why we need strategic investors, foreign funds or private equity investors," said Kurien.
According to Abheek Singhi, partner and director, Boston Consulting, Rs 7,800 crore (Rs 78 billion) came after FDI was opened in cash and carry wholesale trading in 2006, while funds worth Rs 300-900 crore (Rs 3-9 billion) came in after FDI was allowed in the single brand retail.
But retailers such as Ajit Joshi, chief executive of Tata-owned consumer durable and electronics chain Croma, said given the recession in Western markets, international retailers might not be too eager to put in money elsewhere.
"There is a recession in the US and Europe. Are they (global retailers) ready to write big cheques given the problems in their home markets. They will look at setting their home markets right before venturing out," Joshi said.
"Indian IT (information technology) majors such as TCS (Tata Consultancy Services), Infosys and Wipro are supporting IT systems of overseas retailers. I do not think it is correct to say FDI will bring in technical know how."

Croma has a tie-up with Australia's Woolworths for sourcing and logistics.

Raj Jain, president of WalMart India and managing director and chief executive officer of Bharti WalMart, said looking FDI only as a source of capital was wrong.

"None of the retailers will become successful unless they invest in their back-end significantly, which will reduce wastages, inefficiencies and reduce prices," he said.