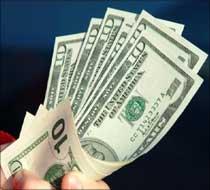 Foreign retailers, waiting for years to set up shops in India in the multi-brand category, reacted with ample caution to the in-principle nod by the committee of secretaries (CoS) to a 51 per cent cap on foreign direct investment in multi-brand retail.
Indian retail groups were quick to react, most of them calling it a positive development.
The secretaries may not have arrived at a clear consensus on the riders in the retail policy, it is believed.
American retail major WalMart, which signed a memorandum of understanding with Bharti Enterprises in 2006 to pursue business opportunities together, refused to comment on the development.
"We have not seen an official notification from the government regarding this. Once we have, we will evaluate and give our comments," a Bharti WalMart spokesperson told Business Standard.
Currently, WalMart is present in India by way of a 50-50 joint venture with the Bharti group in the wholesale cash-and-carry business. The US retail giant has been waiting for around five years for FDI in multi-brand retail so that it could tap the promising Indian market.
In a recent interview to this newspaper, Raj Jain, president of WalMart India and managing director of Bharti WalMart, had said his advice to Indian authorities would be that foreign investment was important for creating the right infrastructure to supply food to a billion people in India.
"Without that, there could be significant inflation and non-availability of food stock," he had said.
French retail group Carrefour, which has a single wholesale cash-and-carry outlet in India and is awaiting FDI in multi-brand retail, also refused to comment on the development, preferring to wait and see the fineprint.
Kishore Biyani, head of the Future Group, a leading Indian retailer, called the CoS recommendations "one of the final steps towards FDI in multi-brand retail". Pointing out that it was a positive development, Biyani told this newspaper he was not aware of the riders recommended by the committee.
According to him, a 51 per cent FDI cap was beyond the expectation of the industry.
Thomas Varghese, chairman of the CII National Retail Committee and CEO of the Aditya Birla Group, said it was a very positive and happy development.
"If approved as a policy, it will give a fresh impetus to multi-brand retail in India," Varghese pointed out.
According to Rajiv Kumar, secretary general of industry chamber Ficci, "it's better late than never". As the chief of economic think tank Icrier earlier, Kumar had worked over a report on whether to allow FDI in multi-brand retail.
"I hope the Opposition also approves the FDI in multi-brand retail policy, apart from the Cabinet and the UPA leadership," he said.
Kumar argued that this step would modernize trade and agriculture. Also, it would send a strong message to the rest of the world that India was serious about attracting foreign investments, he pointed out.
Out of a total retail size of $600 billion in India, 96 per cent constitutes the unorganized/self-employed segment.
According to Kumar, in the next 15 years, the unorganized retail sector is likely to be 85 per cent of the total pie. However, as the total size of the market would increase, the unorganized segment will still be worth around $500 billion.
"So, it will be a misplaced argument to talk about decline of the unorganised retail sector," according to Kumar.