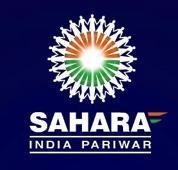 The last hope of Sahara group to get more time to refund Rs 24,000 crore (Rs 240 billion) to its investors on Monday was dashed in the Supreme Court which dismissed its plea and pulled it up for not complying with the court's earlier order to return the money by first week of February.

A bench headed by Chief Justice Altamas Kabir, which had earlier extended the deadline to two companies of the group for refunding the money from November end to first week of February, refused to grant more time.

"If you have not refunded the amount as per our order then you have no business to come to court," an angry Chief Justice said adding that it had earlier granted time only to ensure that investors get their money back.

Two companies of Sahara group -- Sahara India Real Estate Corporation and Sahara Housing Investment Corporation -- who along with Sahara Chief Subrata Roy are facing contempt proceeding in the apex court before another bench which had on February 6
allowed Securities and Exchange Board of India to freeze accounts and seize properties of its two companies for defying court orders by not refunding the money to investors.
As soon as the matter was taken up for hearing the Supreme Court Bar Association President M Krishnamani stood up and objected that the bench headed by the CJI should not hear the case as the order for refunding the amount to investors was passed by another bench.
"As a Bar leader, I have to say (that in) keeping with the tradition of this court, this bench should not have heard this matter and the matter should go to the same bench for the modification of the order.
"Instead of you going to hear it, the proper recourse would be for the other bench to hear it.
I am pained to hear different types of rumours," he said.
Justice Kabir then got angry and said that he is making statements without knowing anything about the case and asked him to sit.
"How do you know what is going to happen in the case. If something happens then you say. Kindly take your seat," he said.