Real wages in India are expected to quadruple by 2030 and grow threefold, in the Philippines says a study by Pricewaterhouse Coopers (PwC).

On the other hand, wages in the UK and US are projected to rise by a third by 2030.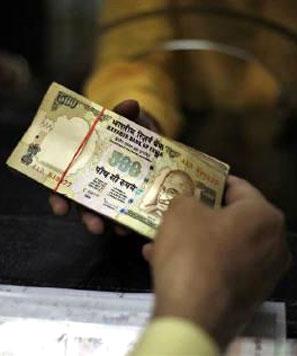 PwC said the analysis is based on estimates of average monthly wage levels from the International Labour Organisation (ILO) and projected forward to 2030 using results from PwC's World in 2050 report.

"It is striking how much the wage gap could close by 2030. India's current average monthly wage is about 25 times smaller than in the UK, but by 2030 the difference is likely to be only 7.5 times smaller – representing a "huge relative economic shift," said PwC.

"The large wage advantages enjoyed today by many emerging economies will shrink as their productivity levels catch up with those in advanced economies and their real exchange rates rise as a consequence," said PwC chief economist John Hawksworth.

The narrowing wage gap between the UK and emerging economies such as China, India and the Philippines will have major implications for business, the study said.

Places
like Turkey, Poland, China and Mexico will, become more valuable as consumer markets, while low cost production could shift to other locations such as the Philippines. India could also gain from this shift, but only if it improves its infrastructure, female education levels and cuts red tape, the study adds.
According to the study, average wages in the US are 7.5 times greater than Mexico and this gap could close to less than 4 times by 2030. Over the same period, the average monthly Chinese wage could rise to around half that of Spain.
"Companies could begin re-shoring their manufacturing or service operations, as some US companies have already started to do, or else move them to cheaper locations," the study added.
As current large cost advantages decline, companies move to locations that are initially more expensive but closer to home, gaining more control over supply chains to respond to customers' changing needs and demands.
Middle income economies Turkey, Poland and China begin offshoring to relatively cheaper economies like Vietnam, India and the Philippines.
Current offshore markets (such as China and India) reorient their operations to sell their goods and services to increasingly affluent local populations.