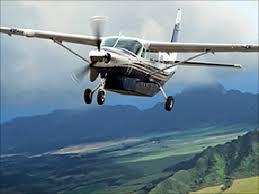 To promote air travel in hitherto unconnected destinations, government is considering allowing non-scheduled air operators and aircharter firms to convert to scheduled operators to fly on routes not touched by existing airlines.

A major relief being considered is that the NSOPs, which are granted scheduled operators' permit, would not attract customs duty for importing aircraft.

They would be allowed to have codeshare with existing scheduled airlines or with other such NSOPs, official sources said.

The proposal to allow NSOPs to be converted into scheduled commuter or shuttle services has been recently moved by the aviation regulator Directorate General of Civil Aviation to encourage air connectivity in and out of Tier-II and Tier-III cities, they said.

While scheduled airlines operate flights as per schedules drawn up for several months or even years and are committed to flying during these periods on these routes, an NSOP or a charter operates irregularly and may be planned a short time before a flight.

The NSOPs have also to be assured of a full load of passengers.

There are currently about 130 NSOPs which are registered with the DGCA.

The proposal, now being vetted by the government, comes in the wake of some state governments, like Uttar Pradesh, Gujarat and West Bengal, initiating moves to provide intra-state air connectivity by giving various sops to private aviation firms.

It would give NSOPs the right to publish flight schedules and put flights on routes not served by existing scheduled airlines, the sources said, adding they would have to operate to at least one uncharted route if they want to convert to a scheduled carrier.

To give effect to the proposal, Section 134-A of the 1934 Aircraft Act, which is an elaborate set of rules governing NSOP operations, would have to be amended, they said.

In India, there are either private aircraft owners or NSOPs. While the first category can buy an aircraft and fly it only for personal purposes, an NSOP, a company or individual, can fly the planes for commercial purposes.

Both these categories have different import duty structures.

Recently, Uttar Pradesh government came up with sops like four per cent tax on jet fuel for small aircraft operating within the state, guaranteed purchase of 30 per cent or six seats in each flight and exemption of landing and parking charges to promote intra-state air connectivity.

It has invited applications from private air operators for launching flights from and to places like Lucknow, Meerut, Moradabad, Agra, Allahabad, Kushinagar, Varanasi, Gorakhpur, Chitrakoot.

Last year, a similar move was made by West Bengal government for a three-year sales tax waiver on aviation turbine fuel in Bagdogra, making it the cheapest airport in the country for airlines which want to tank up.

It had also announced a 50 per cent cut in sales tax on additional ATF lifted by airlines, having large number of flights, from Kolkata airport.

Similarly, Gujarat government has aided private players to start intra-state passenger and cargo services, identifying five circuits and 11 airstrips across the state for offshore and onshore service.
Please click here for the Complete Coverage of Budget 2014 -15