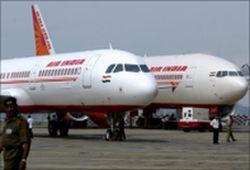 The Directorate General of Civil Aviation (DGCA) is easing norms for renewal of licences for commercial pilots, flying training academies and airports.

A senior official at DGCA said: "Airlines in their representations to the DGCA have suggested certain amendments to the Civil Aviation Requirements (CAR) and in the oversight mechanism.
We are working towards relaxing norms for renewal of licences for commercial pilots, flying training academies as well as airports. The licensing norms are being eased keeping global parameters in consideration and without compromising on safety."

The DGCA is working at making amendments to the Civil Aviation Requirements to enhance the period of pilots' licence renewal from two to five years, subject to the airline's and the cockpit crew meeting all other requirements like medical checks.
The regulator is additionally looking at extending the period of renewal of licences for airports to five years from the current two years and for flying training academies to three years from the current one year.

The airlines in their representation had said that pilots had to be spared for the renewal procedure, which took a lot of time.
"In countries like the US and the UK a licence is issued once for perpetual use. Without affecting safety, we are seeing how we can relax some rules," another official said. "We do not have the requisite manpower to renew licenses so frequently. Airports have to get all special equipment certified by us annually.
It is not required to reissue their licence every two years. It would ease our burden, help us concentrate on safety and surveillance and also reduce their financial costs", added the official.
Irked by the frequent violation of safety norms by scheduled (SOPs) as well as non-scheduled operators (NSOPs), DGCA has stepped up surveillance and decided to carry out safety inspections of 44 major NSOPs and of two aircraft each of all scheduled domestic airlines.
The regulator had grounded seven aircraft operated by different NSOPs in recent months for violation of safety norms ranging from illicit carriage of liquor on flights to non-conformance with pre-flight breath analyser test guidelines. The DGCA has stepped up safety and surveillance checks of aircraft close on the heels of India's safety rating coming under scrutiny and being downgraded by the US Federal Aviation Administration (FAA) in January this year.