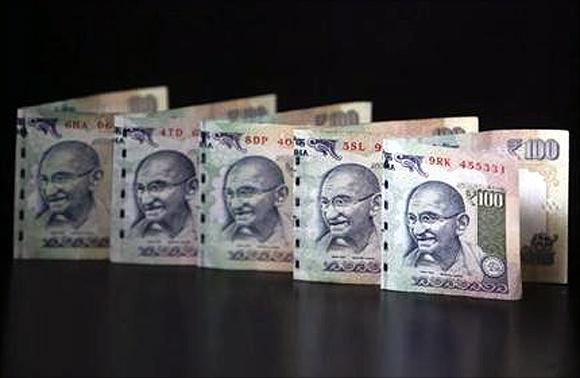 After defaulting for a consecutive time in paying its investors, National Spot Exchange Ltd (NSEL) got a Rs 177-crore (Rs 1.77 billion) lifeline from its main promoter, Jignesh Shah-run Financial Technologies.
This money, taken as bridge loan, will be used to clear payments to small investors.
In the payout on Tuesday, NSEL received Rs 12.60 crore (Rs 126 million) against its weekly payment obligation of Rs 174 crore (Rs 1.74 billion).
According to the drawn schedule, the exchange was to pay investors every week for 20 weeks, beginning August 20.
NSEL in a statement said it would make full payments to 608 of its small investors - those who were to receive up to Rs 2 lakh as of July 31. It also announced the appointment of Grant Thornton as the forensic auditors, as directed by the Forward Markets Commission (FMC).
Fifty per cent of the payments due to other investors (6,380 of them), who were due to receive between Rs 2 lakh and Rs 10 lakh, would be made immediately and the remaining amount proportionately according to the settlement plan, it added. FMC had earlier directed the exchange that smaller investors be paid first.
Had this not been done, proportionate payment from the payout would have been made to brokers who were running prop books and to high net worth individuals in the same priority as small investors.
The exchange will also make a payout of Rs 12.60 crore under the settlement plan through an escrow account.
By its action for making full payment to small investors, NSEL appears to have bought time and made it difficult for FMC to withdraw its board's 'fit and proper' status. FMC Chairman Ramesh Abhishek is understood to have told the investors of Multi Commodity Exchange (MCX) that the decision to withdraw the fit and proper status would be taken later, if at all.
Abhishek is learnt to have said the two high-powered working groups set up by the finance ministry would decide on the investigation part and the further course of action. Their recommendations would come in 15 days.
Brokers are, however, not impressed with Tuesday's developments. "The amount of Rs 190 crore is a drop in the ocean. Investors are worried about the total Rs 5,600 crore due. The source of this money is a big question mark," said India Infoline Chairman Nirmal Jain.
Meanwhile, Grant Thornton had on Tuesday started its audit, in addition to the internal investigation that had been initiated against the management team.
NSEL is actively pursuing recovery of balance amount and steps taken by it include initiation of civil and criminal proceedings against the defaulting members. It would take similar actions against other members who did not pay their dues according to schedule, an NSEL statement said.